Texas Health Huguley Fort Worth South will be undergoing a $73 million expansion project to add more than 108,000 square feet to the 291-bed acute care hospital.
The Beck Group designed the addition, which will focus on the hospital's emergency department and add a four-story patient tower that will house intensive care, cardiac, surgical and other services. Texas Health Huguley Hospital Fort Worth South is a joint venture between Texas Health Resources and Adventist Health System, which runs care sites in nine states and employs 80,000 caregivers.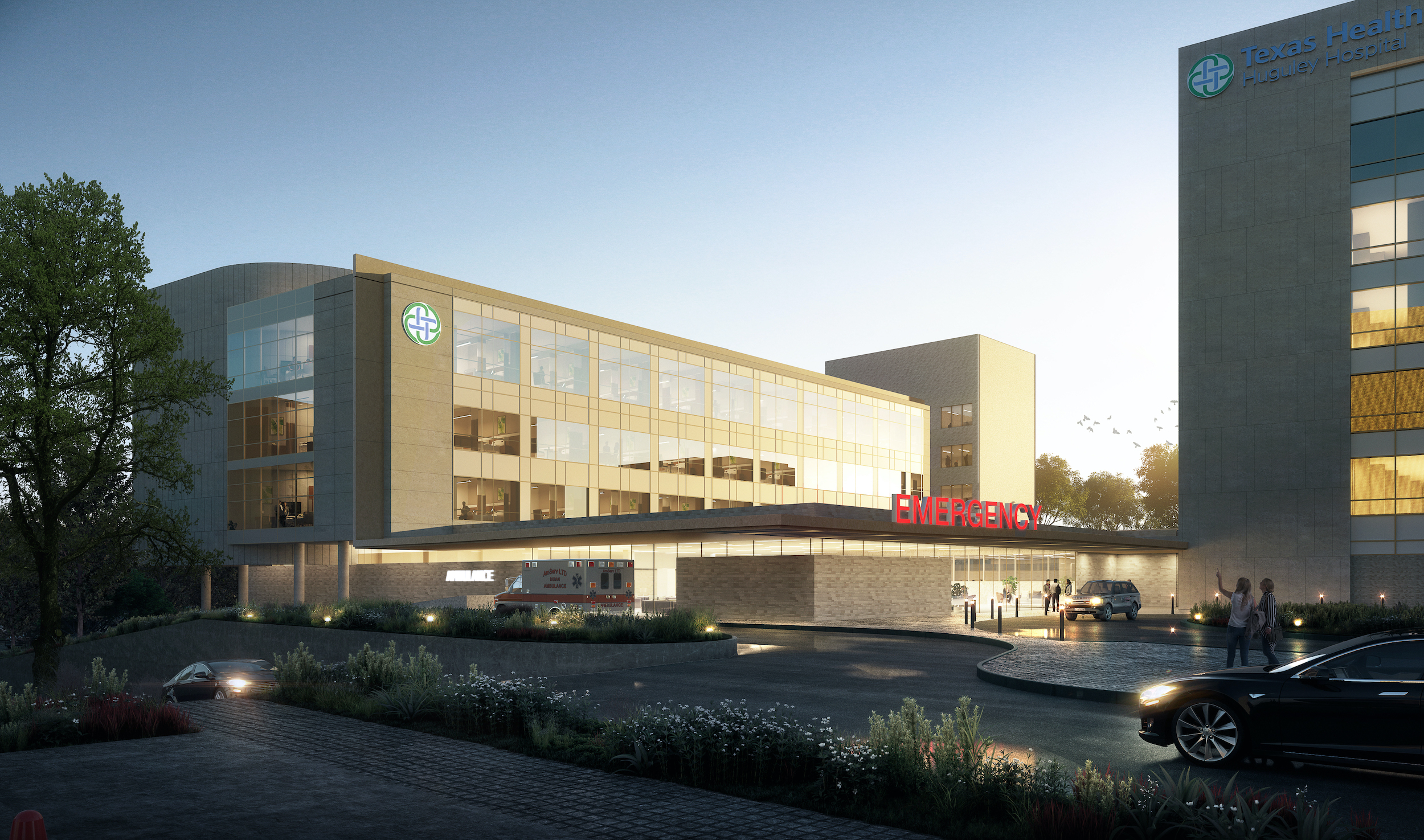 After years of expansion in the northern suburbs, southern areas are beginning to garner the attention of the region's major health systems. In recent years, Texas Health opened a hospital in Mansfield, and Methodist Health System built a Midlothian hospital. Population growth in DFW continues to boom, and new hospitals and expansions have followed the growth. In Dallas, the former Red Bird mall is being transformed into a retail medical center, with Parkland, UT Southwestern, and Children's Health all planning to be a presence.
"This is exactly what our community needs," said President and CEO of Texas Health Huguley and the Southwest Region of AdventHealth Penny Johnson via release. "We've seen tremendous growth in the number of families moving south of Fort Worth. This expansion is another milestone in our longstanding commitment to provide the highest-quality health care in South Tarrant and Johnson County, so residents do not need to travel outside of our community for care."
The hospital emergency department has treated more patients in recent years, and the expansion will improve capacity and efficiency.
Construction will begin early next year and is expected to be complete in 2023.
Get the D CEO Healthcare Newsletter
Stay informed with a detailed weekly report on DFW's evolving healthcare industry.