Attention business owners—the ante has been upped on how to care for your employees' mental health. Earlier this year, Rogge Dunn Group took its entire office to Cancún as a way to combat COVID burnout, improve morale, and reward people for their work. The four-day trip for around 40 employees was much needed and well worth it, Dunn says.
It isn't the first time the firm has taken such a trip. For the last few decades, Rogge Dunn Group has paid for a trip every four to five years for the entire office. Companies often take the sales team, partners, or agents on getaways to reward them for growing the business, but Rogge Dunn takes that idea to the next level, inviting everyone from the mailroom and front desk workers to partners on the trip, giving each employee a plus-one as well. The firm has been to London, Cozumel, and Florida in the past.
The timing for this trip was especially important, Rogge Dunn says, as employees fought through more than a year of COVID-19-related burnout and stress. This year was especially difficult for Dunn personally, as he and his wife both caught COVID-19. Dunn's case was mild, but his wife was hospitalized for eight days and spent three in the intensive care unit. "You talk about a helpless, worthless, scared feeling," Dunn says. "My wife could die, and I couldn't even see her and hug her."
She eventually pulled through and recovered, but the experience gave Dunn perspective on just how fleeting life can be and the importance of seizing every moment. He wanted to pass that sense of appreciation on to his staff. "Everybody here has been so good about working through COVID, and now is the time to get everybody together and take a breath of fresh air and step out of this," he says.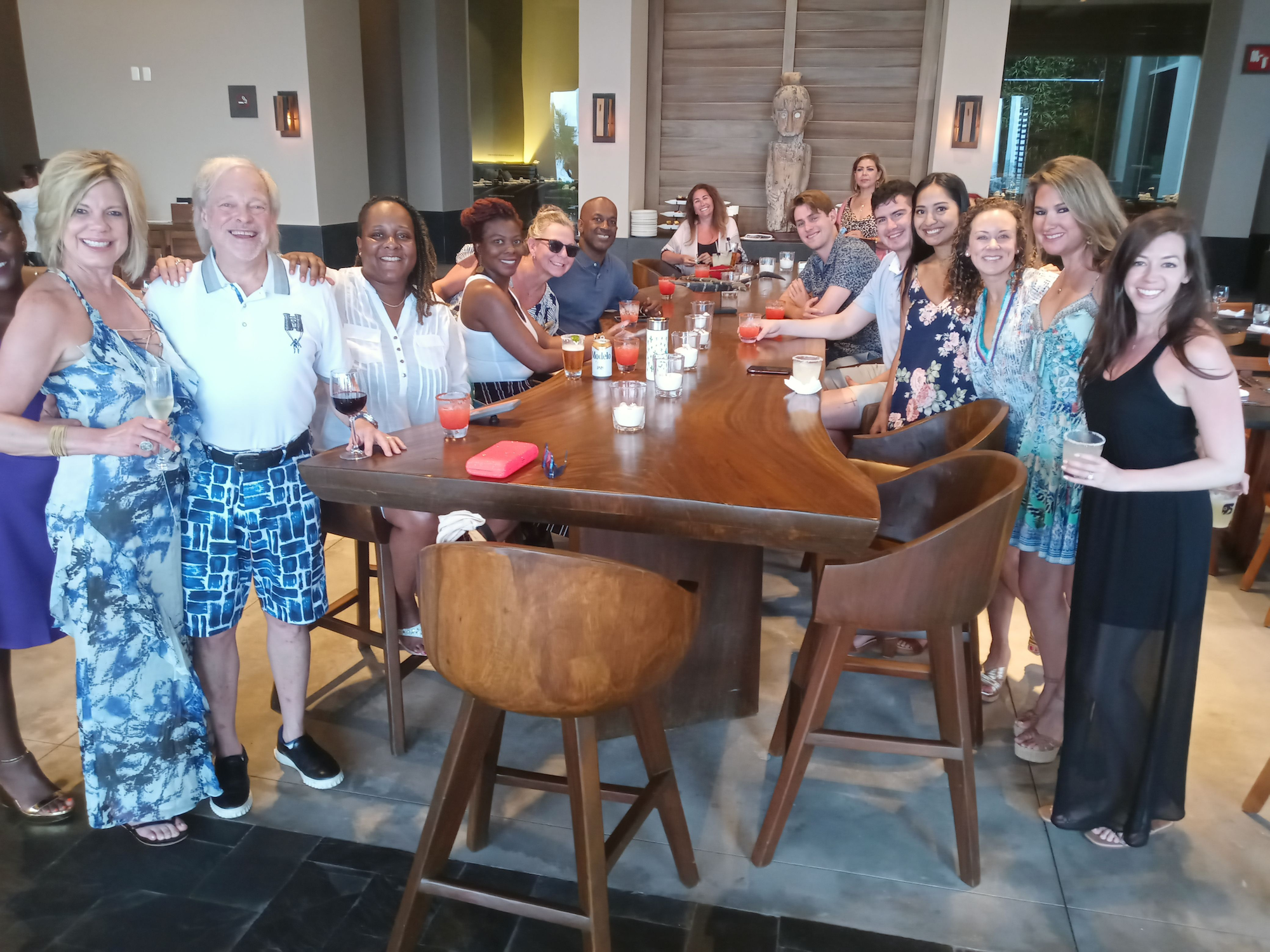 Dunn has seen the impact of these trips in the past and says they improve morale and provide an incentive for everyone to work toward growing the business. For many of the employees, staying at the Nizuc resort in Cancún wouldn't normally be affordable. "The staff are the ones that got the suites with the infinity pools, and the lawyers just got regular rooms," Dunn says. "I do it partly to honor the staff and provide something to them that they wouldn't otherwise get."
There is a light agenda for the four days there, with one scheduled activity and group dinner, along with a couple of meetings to discuss goals for the firm and how they can work better together. Dunn says that people open up and are more willing to share ideas once they have spent time with each other outside of the office. "We had much more thoughtful and honest answers because they're relaxed," Dunn says. "They feel like they can open up."
While the trips are a great perk for the staff, Dunn says it benefits business as well. "I would encourage all business owners to try it. I can vouch for 25-plus years now that I've been doing it," Dunn says. "I can see a marked difference in morale and the building of team spirit. There's no doubt in my mind it works."
Trial law firms can be stressful places, full of lawyers with big egos and a hierarchical structure, but trips like this help to level the playing field and create deeper connections between employees. "If you know somebody's spouse and kids and get to know them as a person, you're less likely to snap at them," Dunn says. "If I snap at somebody, I'm not just impacting them as a worker; I'm impacting them and their family. Whether you're a manager or an employee, knowing somebody in a personal way reduces friction and allows for better communication."
Get the D CEO Newsletter
Stay up to speed on DFW's fast-moving business community with weekly news reports, interviews, and insights.