Texas optometrists are advocating for a change to the rules that govern their profession during this year's legislative session. The new laws would allow optometrists to take on some minor surgeries that were previously the responsibility of ophthalmologists. 
Proponents say the law is about expanding access and allowing patients to be treated by the optometrist that they already know. What's more, nearly every adjacent state to Texas allows optometrists to do these procedures already, sucking practitioners away from the state where many of them are trained. Opponents of the twin Texas House and Senate bills say that the laws allow those without proper training to take on procedures for which they are ill-prepared. 
D CEO Healthcare sat down with Jenny Terrell, the president of advocacy group Focus Texas and a former president of the Texas Optometric Association. She works in a community-based clinic in Fort Worth that serves underinsured and uninsured patients' eye health and visual needs. She also trains fourth-year optometry students.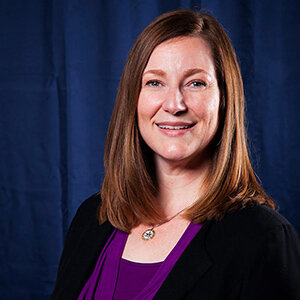 What will House Bill 2340 and Senate Bill 993 do?
"What they do is to modernize Texas law so that we can better serve our patients. We're allowing patients access to all the medications that are needed to treat diseases in the eye from their optometrist who they've seen all this time and who they trust, while also allowing them to access direct glaucoma management by their local optometrist, and then, allowing them that access to a number of safe, in-office, simple procedures by their local optometrist. These are all things that doctors of optometry have been trained to do. Every state that touches Texas already allows optometrists to do these things, and many of the optometrists in those states are trained in Texas. So it's certainly not for lack of the skills to perform those procedures."
What types of surgeries would be allowed under the new legislation?
"Anything major that would require general anesthesia is categorically excluded. That includes LASIK, cataract surgery, and major surgeries that involve general anesthesia and an operating room. What we're talking about are minor procedures. There's a film that can sometimes develop behind the implant lens after cataract surgery. That can actually be removed with a laser and often small little bumps on the lid or directly around the eye that can be done in the office. They are very straightforward procedures and nothing that requires any general anesthesia."
How does optometry education prepare practitioners for these procedures?
"We train our students already and have been. I have trained to do these simple procedures, but they are not allowed in Texas, while they are in other states that have these privileges around us. Many of those doctors were trained here in Texas and then went and practiced, to the extent of their training, or are practicing to the extent of their training. And it was just about crossing a state line that made a difference."
How would this legislation impact patients?
"Access is definitely a big thing for us. There are over 4,000 optometrists with an active license in Texas and around 1,600 ophthalmologists in Texas. Optometrists are in people's local communities. Patients are seeing their optometrists. They are already in those chairs. Allowing the patients access to have their optometrist care for the things that the optometrist is trained to care for would be better overall for the patients and citizens of Texas in general.
If a patient came to me and had a problem with a little skin tag right beside their lid and already took a day off, they already came to me. They already traveled and paid their copay. Now I have to say, 'This is what it is, now let me make you an appointment somewhere else.' They're going to have to take another day off work, travel somewhere else, pay a copay. One of our major issues about access is that it's not the best overall for the patients."
Is the lack of this kind of legislation impacting who practices in Texas?
"One in four optometry students who we graduate every year leave Texas, and they go to practice somewhere else, in some other state that allows them to do their training. One of our optometry schools in Texas is a public school. Taxpayer dollars support public schools, so taxpayer dollars are supporting the training of these doctors, and then they're leaving. We would like to keep our well-trained doctors here to care for the citizens of Texas."
Do you have hope that this legislation will pass?
"I always want to trust the process. I believe that Texas's system is beautiful because it's designed to make it a challenge to pass something. You don't want things that are just not worth it to pass. I'm glad to be in this process, because I think that it is about access. It always has been about access for our patients that we're already caring for, and we will see where we go next."
Get the D CEO Healthcare Newsletter
Stay informed with a detailed weekly report on DFW's evolving healthcare industry.