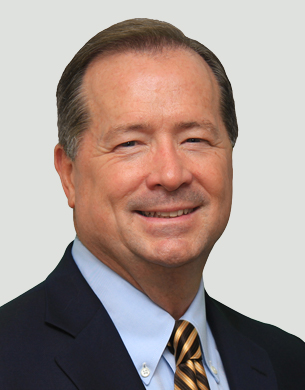 Tenet Healthcare Corporation has appointed of J. Roger Davis to be president and chief executive officer of its Conifer Health Solutions subsidiary. Davis will replace Joseph Eazor, who stepped down in August for personal reasons after just six months in the position.
"We are pleased to welcome Roger as President and CEO of Conifer," said Ron Rittenmeyer, executive chairman and CEO of Tenet via release. "His experience, results-oriented approach and leadership capabilities will benefit the Conifer team and its customer-base at this important and exciting time in the Company's evolution."
Conifer, a revenue cycle management company, is set to spin off into a publicly-traded company next year. It oversees more than 17 million unique patient interactions and manages $25 billion in net patient revenue each year. Davis will take the helm after the 30 years of experience in healthcare services, including revenue cycle operations for hospitals and physicians practices. He was most recently the President and CEO of Revint Solutions, LLC., which became one of the largest revenue integrity businesses in the healthcare sector under his leadership.
Davis will report to Dr. Saum Sutaria, president and chief operating officer of Tenet. "Roger brings a superior knowledge base and proven track record gained from years of experience building and leading high-performing organizations within dynamic healthcare settings," Sutaria said via release. "In particular, Roger has depth of expertise that spans customer service, business development, infrastructure build-out and advanced technology solutions."
"I am honored to assume leadership of Conifer, a company I have long admired for its rich history and strong foundation," Davis said via release. "I am excited to work alongside our employees to help shape the Company's growth trajectory at this pivotal moment in the life cycle of the spin-off, while building on the strength of our existing client base and working closely with all clients to expand service range and offerings."