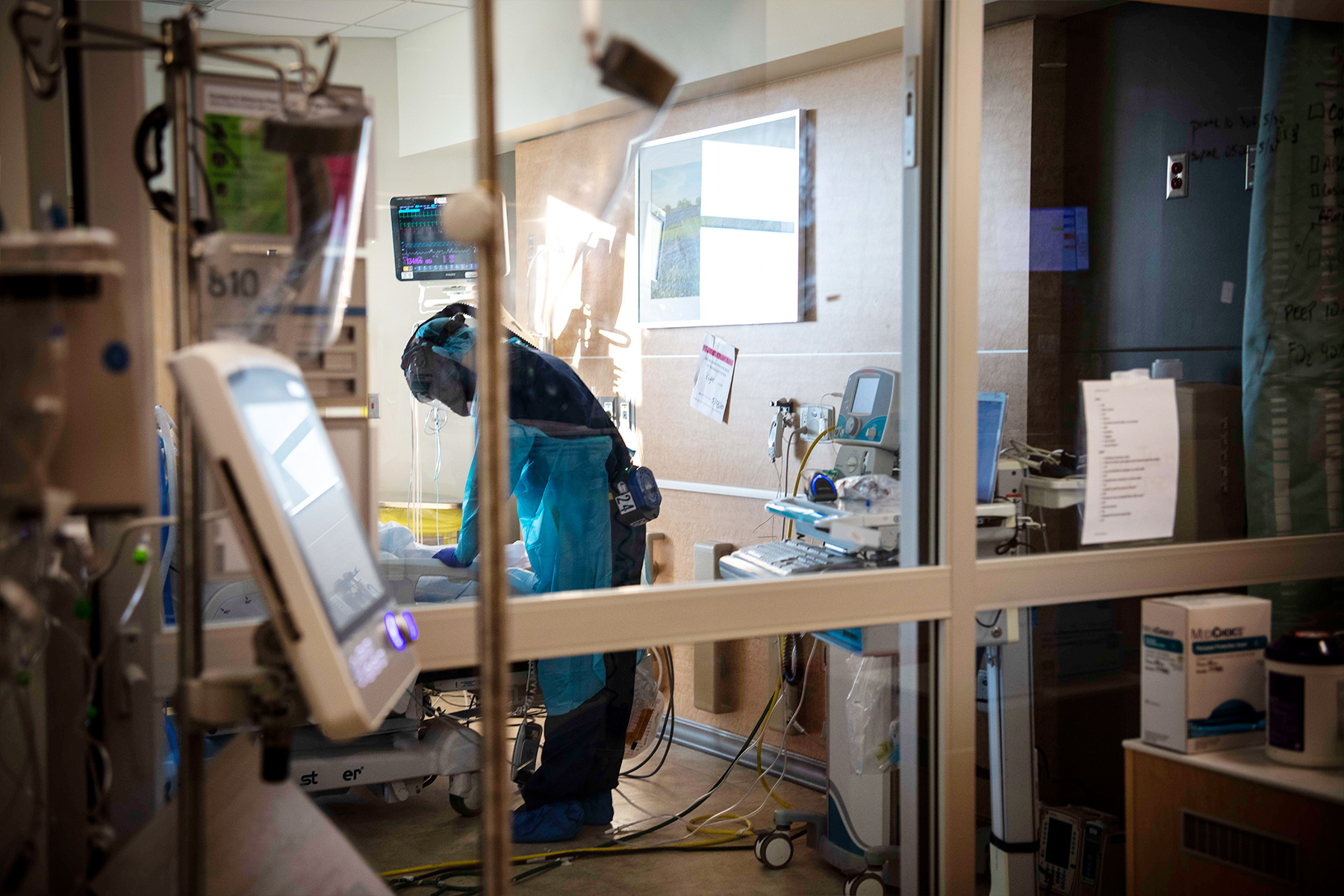 Addressing the Nursing Shortage With Technology
The pandemic shined a light on the country's need for more nurses. A local placement company may be able to help.
The nursing shortage in Texas and around the country is not a new phenomenon, but the pandemic has put the issue in high relief. Dallas-based Sadiant, an app and web-based on-demand medical staffing company, may be part of a solution. 
 The Texas Center for Nursing Workforce Solutions data say that between 2019 and 2032, nursing supply will grow by 30.5 percent, but demand will grow faster. By 2032, the nurse supply will not meet more than 16 percent of demand. The greatest need is for nurses in hospital settings. During the same period, the center predicts a surplus of nurse practitioners and certified registered nurse anesthetists. This imbalance creates a demand for placement companies to respond in real time to the ebb and flow of hospitals' needs.
During the pandemic, as certain regions were overwhelmed with COVID-19 cases and required extra staff, other areas did not have enough work, and nurses were left with fewer shifts than they wanted. In Texas, some regions were overwhelmed, while others functioned normally. "I'd say that 90 to 95 percent of hospitals are using some kind of contract labor,' says Sadiant CEO Casey Robertson. "There are varying amounts by facility, but the shortage is very, very real."
Bringing in traveling nurses is expensive for a hospital, especially when there are so many unknowns about the length of stay. The standard contract for a traveling nurse is 13 weeks. But sometimes the nurses are not needed to stay that long, and hospital administrators are left making the difficult choice between filling shifts with the nurse they already paid for or giving employees their shifts back. This means added expenses and underutilized staff, or alienated employees who have shifts taken from them by travel nurses.
Robertson was a hospital CEO for ten years before joining Sadiant and constantly faced staffing issues at his hospital in Longview, Texas. "There's always been a shortage of nurses and a push in the healthcare industry to  figure out how to get more nurses in the system," he says. "While there is a nursing shortage, there also is an abundance nurses available in the region who can rotate in and out. But there's not a way to connect those nurses to the hospitals."
Sadiant allows hospitals to contract nurses the day they find out about an opening. Normally Robertson says it would take three or so weeks to find a travel nurse who would then be booked for a multi-month contract. During the pandemic, that type of flexibility was essential for keeping hospitals in the black during a tough year, all while allowing nurses the flexibility to add shifts as they want. Hospitals won't end up with a nurse they no longer need; they also won't have to pay for travel if they tap into local nurses who can fill spots. 
Another hurdle to putting more nurses to work is the lack of standardization across facilities regarding what a nurse needs to work there. Some hospitals require two TB shots in the past 12 months, while others need a chest X-ray within the past four months. For a nurse looking to pick up a new hospital shift, it can be challenging to gather all the needed materials and submit them in time to pick up work. All the varied requirements can cause burnout as well. "Part of the burnout problem is that they want to work, but it's so hard to become credentialed and properly qualified to work because every facility has a different set of rules or regulations," says Sarah Snetzer, Sadiant's president. "It would be exciting for the industry to decide to standardize that process."
Sadiant launched in East Texas and DFW but expanded to San Antonio and will be launching soon in the Atlanta area. With pent up demand during the pandemic, he knows the need for nurses will only grow as the population becomes vaccinated and more comfortable revisiting healthcare facilities. "In every market that we go to, there is organic growth based on someone hearing about what we're offering and wanting to be part of it," Robertson says. "They understand that we have nurses who are that are ready to work."