Methodist Midlothian Medical Center became the first hospital in the history of Midlothian when it opened this month.
The $175 million, 67-acre Corgan-designed campus includes a five story, 200,000-square-foot medical center, and a 45,000 square-foot medical office building. The hospital will have 46 beds and be able to expand to 80 if necessary. It will offer a range of services that include emergency services, advanced surgery, and labor and delivery. It is the 12th hospital owned by or affiliated with Methodist Health System.
"Our new hospital is all about serving the health and well-being of our neighbors," says Jary Ganske, Administrator of Methodist Midlothian via release.  "We're honored by the trust this vibrant community has placed in us."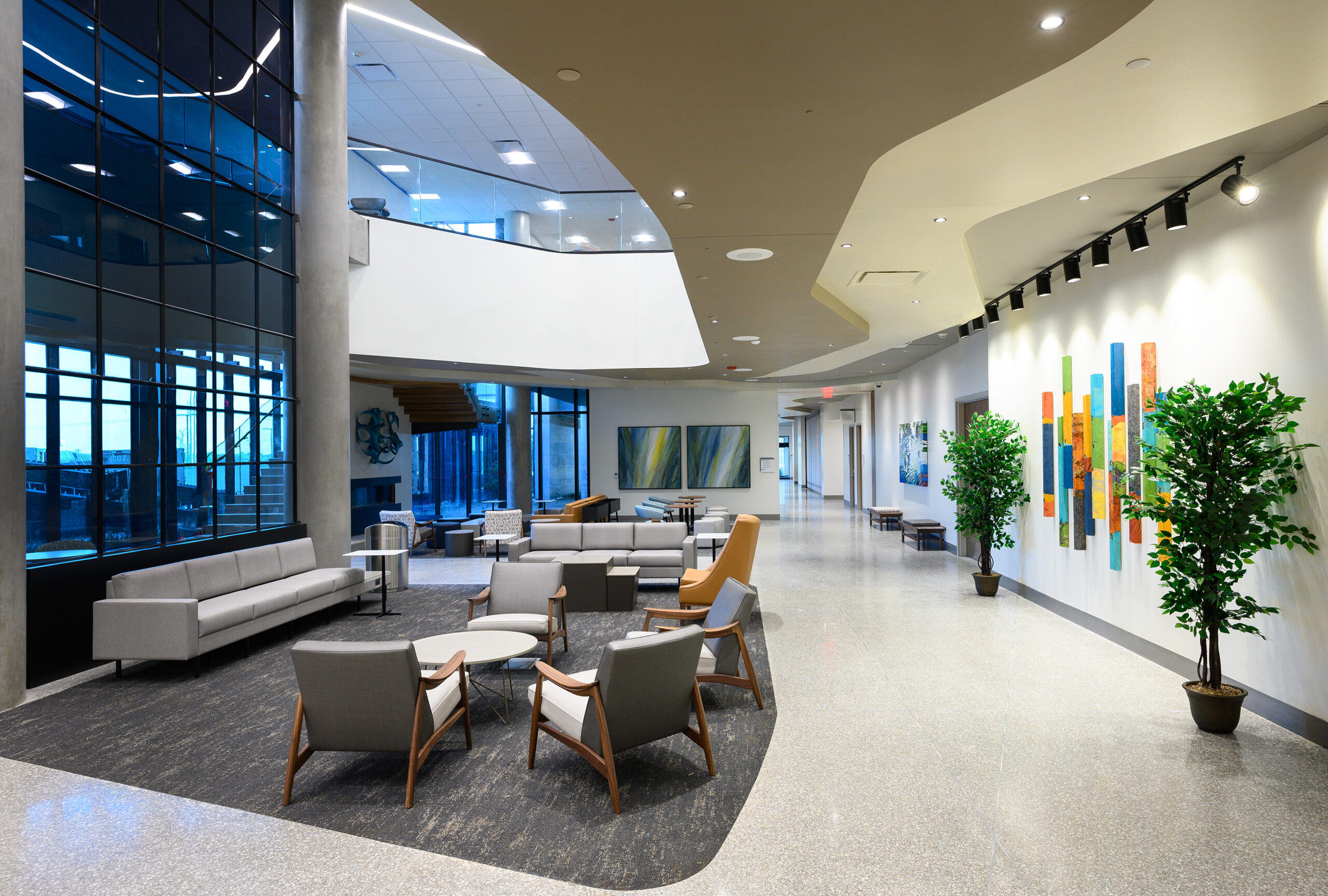 The facility will become one of Midlothian's largest employers and is expected to create 300 new jobs by the end of its first year of operation. The hospital is part of a pattern of DFW health systems establishing community hospital outposts in suburbs and exurbs like Midlothian. Recent hospital openings have included a Baylor Scott & White hospital in Waxahachie, Children's Health and Cook Children's facilities in Prosper.
The property is 67 acres, but 28 of those are undeveloped, allowing room to grow. These outlying hospitals can provide more convenient care for local residents who no longer have to drive into town to receive it, and they can also help funnel more complex, and expensive, patients to flagship hospitals where they have more access to specialists. UT Southwestern's partnership with Texas Health Resources allows Texas Health patients at their 23 hospitals access to the expertise of UT Southwestern and allows UTSW to have access to patients that span from Stephenville to Denton and Kaufman and everything in between.
At a time when COVID-19 is stretching the resources of the region's health system, more beds are welcome as health authorities look to expand capacity ahead of an expected larger wave of patients throughout the winter. The spread has taken hold of rural areas as well as urban centers, meaning a hospital like Methodist Midlothian may be in great need as flu season takes hold.
"We know this is an exciting week for Midlothian as it gets its very first hospital," said Jim Scoggin, Chief Executive Officer, Methodist Health System.  "It is an equally special time for Methodist Midlothian and Methodist Health System as we proudly join the Midlothian community as it newest neighbor."
Get the D CEO Healthcare Newsletter
Stay informed with a detailed weekly report on DFW's evolving healthcare industry.