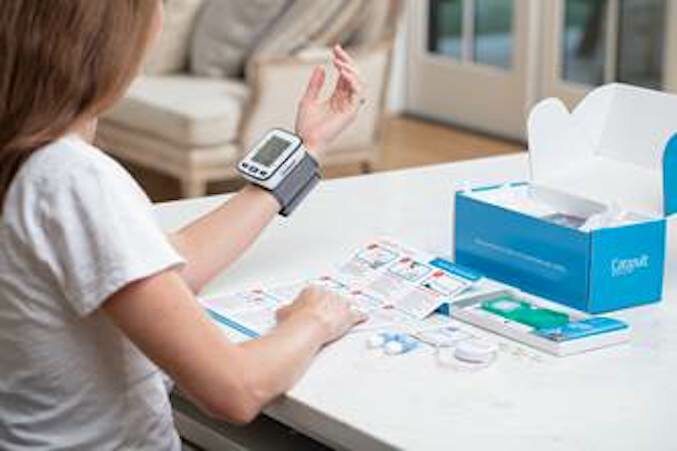 Catapult Health Partners with Quest Diagnostics for Preventative Care and Testing
The partnership will enhance nearsite office visits, telehealth, and at-home preventative care kits.
Dallas-based Catapult Health has partnered with one of the nation's largest labs in Quest Diagnostics to serve the North Texas community through virtual preventive and proactive care for employer organizations and their employees. In light of the current pandemic and a national move towards telehealth, the companies have joined forces to provide mental and physical health screenings in various employee industries.
"We had already started to build the relationship prior to the pandemic, but COVID accelerated and fueled that along," says Quest Diagnostics Executive Director Wendi Mater. "We're in front of our computers all day, and we realized that we need to get people into primary care and preventive care pathways."
Widely known across the nation for its medical services, Quest Diagnostics is well-versed in lab testing and physical measurements. Still, the recent partnership will provide the added layer of new virtual clinical checkups.
While the pandemic has shown a rapidly growing need for telehealth services, Catapult Health's virtual care goes beyond COVID-19 to annually address employee health care.
The average American adult has an average of two in-person appoints and an additional two doctor's office visits per year, required advanced scheduling, and time taken off of work. As a result of difficult scheduling challenges and high costs, only about 20 percent of Americans are up to date on their recommended preventive care, according to Catapult Health CEO David Michel.
"We're trying to solve that problem and making annual preventive care something that is simple, convenient, and compelling," David Michel says. "In our case, we do everything virtually in 30 minutes, and it's game-changing."
The services provided are at no additional cost to consumers or employees, as Catapult Health is an in-network provider with claims billed through the employer's health plan. Catapult Health employs several hundred Dallas health care workers with over one hundred board-certified nurse practitioners on staff.
"Our services allow a higher percentage of people to get their recommended care for less than half of what it typically costs," Michel says. "Because they can do this at the worksite or at home, everybody wins."
"Through our partnership, we're continuing to expand the ways in which we integrate our data and services," Mater says. "If we can give people better convenience, we can get people more active in their health."
Moving beyond telehealth appointments, the partnership utilizes the dispersal of thousands of weekly home kits to large employers in various high-tech, law, accounting, and professional services industries.
Patients also can receive blood pressure cuffs for monthly use to self-measure and monitor blood pressure. The cuff comes with a full blood panel and can provide life-saving information and opportunities to patients from their homes.
The companies' collaboration, additionally, allowed for emphasis on mental health screenings. The nation experienced dramatic increases in stress, anxiety, and other mental illnesses during the pandemic. About 25 percent of employees reported depressive symptoms, such as anxiety and feelings of tiredness, according to a study from the Society for Human Resource Management (SHRM).
"We believe the addition of mental health, especially during this time, is extremely important and even more valuable than when we began talking about this partnership," Mater says. "When you think about people impacted by COVID, many had pre-existing conditions and didn't have good habits.
"Essentially, we want to make our services available, so people don't have to leave their homes. We're just getting started, and we're going to see a wide range of customers that have these needs."