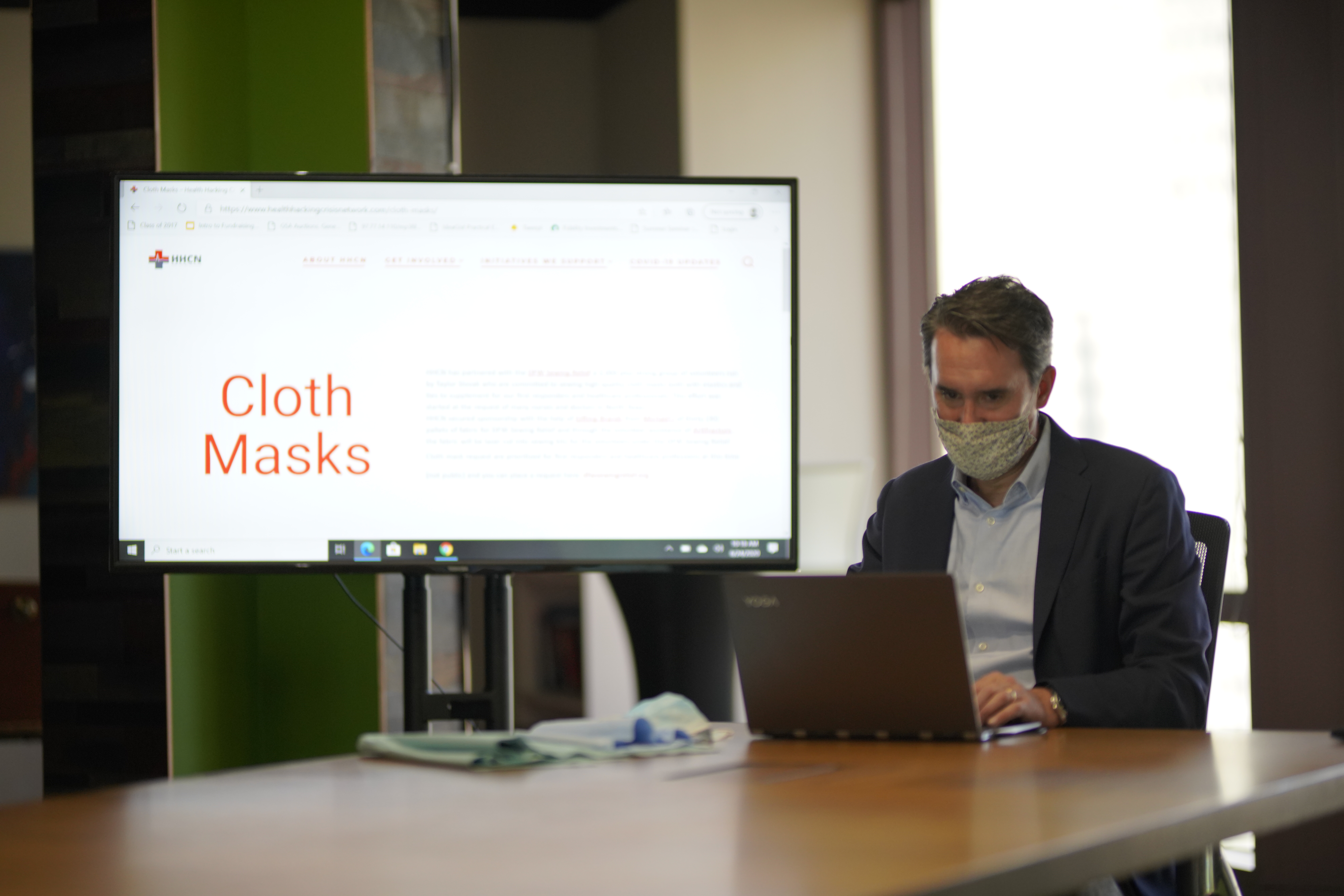 Health Wildcatters is the Dallas-based healthcare accelerator that has long ranked as one of the nation's best but the global pandemic and economic crisis turned its operation sideways. 
Granted, healthcare innovation has become an essential part of getting life back to some version of normal. But Health Wildcatters had to change fundamental elements of its program. The good news: those changes have created massive new opportunities for the accelerator, worldwide.
When Health Wildcatters announced it would be doing a hybrid in-person/remote program, applications skyrocketed. As a result, eight of the nine startups are not from Dallas. They come from six different time zones on three different continents, including California, Indiana, Texas, Spain, and Israel. 
For Health Wildcatters Founder and CEO Dr. Hubert Zajicek, that means longer days and meetings starting in six different time zones throughout the day, rather than one group meeting onsite. He says they try and bundle activities that require everyone's participation early in the morning so that the Spanish and Israeli teams can take part without things running too late into the night. 
The program still includes meetings with mentors, alumni, investors, as well as pitch practice and business development but almost all of these meetings are now remote. While there may not be the serendipitous water cooler brainstorms that occurred with an in-person cohort, the remote program means more scheduled interactions between the companies that may not have happened before. "While it is different, it is actually connecting the same number if not more people these days," Zajicek says. "The pandemic has made it more feasible for some of the participants, which is an interesting side effect."
The curriculum's remote shift has also brought back mentors and investors who were not in Dallas and may have felt out of the loop before everything went remote. "We are able to reach mentors who have been kind of disengaged because they don't live in the Dallas area anymore," Zajicek says. "They've re-engaged because nobody feels excluded because it is the same for everyone."
The increased interactions and Zoom meetings make the startups advocates for each other. If one group meets with an investor interested in a specific type of company in the cohort, they will connect the funder to their colleagues. While the relationships are now mostly digital, these innovators make the most of their opportunities and connect as well or better than before. "Magic happens when you have nine startups crawling all over the landscape," Zajicek says. "And that that only happens when they know each other."
There are questions about funding during an economic downturn, but Zajicek says that private capital is still interested, as is the Health Wildcatters fund itself. "It's just as good if not a better time for raising funds. And that's important because part of our core promise and premise is that we will help young startups. And if we were to introduce them only to investors who are not investing, that would be a pretty sad affair."
While most of these ideas were in the works before the pandemic, two concepts in the current cohort are well-timed to address worries about the spread of an infectious disease. Spectrum Disinfection and Digital Health Immunity are two companies working on reducing the spread of infectious diseases, which has become a massive market for businesses of all types.
Once a week, Zajicek flies to meet with the startup groups, meeting in back yards or on patios, conducting pitch practice, and giving other guidance. The virtual pitch day for the accelerator is November 12, where the nine startups will present to investors and viewers, hoping to generate enough attention to take their idea to the next level. 
The remote nature of the program has given Zajicek a vision of how this model could expand beyond Dallas and the country, leveraging technology and everyone's rapid adjustment to remote work. "My head is spinning when I think about it because I have ideas around developing country innovations, healthcare innovations in Africa, and things like that," he says. "I think there's a lot to be done, and we could actually do it now."
Get the D CEO Healthcare Newsletter
Stay informed with a detailed weekly report on DFW's evolving healthcare industry.