You might have heard that enterprises across all sectors migrated all their IT applications into the public cloud. And that, as a result, enterprise organizations no longer require dedicated internal data centers ("enterprise data centers") or data center capacity that is leased from a third party ("colocation data centers"). Dallas-Fort Worth is an attractive headquarters market with low energy costs, so that these proclamations could be worrying.
But they're both myths. As Uptime Institute explained in a recent survey report, "The enterprise data center is neither dead nor dying."
Most enterprises indeed have several IT applications in the cloud. However, the vast majority of enterprises also have IT applications in their on-premises data enterprise centers (owned and operated by the enterprise) and colocation data centers.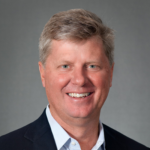 Public cloud adoption is significant, and the largest providers continue to experience double-digit growth year over year. The public cloud's promise of on-demand usage-based pricing and functionality is very attractive and simplifies IT decision making and budgeting. As compelling as the public cloud continues to be, there are an equal number of good reasons for delivering 'hybrid' services with a combination of public cloud and applications managed by enterprise IT. Enterprises have critical applications that cannot be easily ported over to the cloud without significant technical re-work. This creates the need for continued data center capacity while other applications continue to migrate to the public cloud. As with all changes, it is not always 'technology' but often 'psychology' that comes into play as a significant factor. As the Uptime Institute's survey revealed, many users would feel better about public cloud "if there was a higher level of visibility into the operational resiliency of the service."
Not all applications are ready for the public cloud, nor are all enterprise users. Unsurprisingly, we've seen different rates of adoption based on industry vertical. Enterprises in conservative verticals like healthcare and financial services industries often move to the public cloud most cautiously. These are organizations that are understandably risk-averse – and highly regulated, so they need a high degree of control over their IT environments.
The public cloud movement has driven a great deal of demand for colocation data center providers in Dallas. This demand is generally across two areas: the first is from hyperscale users taking advantage of the outstanding energy costs, network connectivity, and tax advantages available in DFW. The second is from enterprise users who are either replacing or supplanting their existing internal enterprise data centers and are attracted to the ability to acquire data center services on an 'on-demand' basis like public cloud consumption.
Let's take a look at the top five reasons why demand remains strong for colocation data centers in Dallas, with a particular focus on healthcare enterprises.
1. Healthcare enterprises are moving off-premises
Many healthcare organizations still maintain the classic on-premises data center. But they are increasingly facing the need to move out of existing on-premises facilities. Sometimes that is because those facilities are aging, having been first deployed several decades ago. Other times, those facilities are in prime real estate locations, perhaps on a healthcare campus that needs the space for expansion to use for expanded/new services for their patients.
Whatever the driver, when healthcare enterprises face the need to move out of existing on-premises facilities, their IT leaders have to decide whether to build another on-premises facility, move those IT operations into the cloud, or to a colocation data center.
One benefit of colocation with a provider that can support added capacity is it is a more flexible way to deal with the huge rise in data and the accompanying change in IT infrastructure that healthcare enterprises face. According to the May 2020 Global DataSphere update from IDC, "The amount of data created over the next three years will be more than the data created over the past 30 years."
It surprises non-healthcare users, but healthcare data is massive, and it has been estimated that up to 30% of the entire world's stored data is health-related. A single patient typically generates up to 80 megabytes yearly in imaging and EMR data. Healthcare enterprises' network traffic has increased even more dramatically since the beginning of the COVID-19 pandemic as more healthcare has been provided virtually (telemedicine) and as more providers work remotely.
To help healthcare enterprises meet these growing demands, the right colocation provider can quickly deliver additional network and physical data center capacity as the need arises. That enables healthcare enterprises to lease just the capacity they need today, with the assurance they'll have the capacity to grow if necessary in the future.
2. The future is hybrid – a mix of on-prem, colocation, and cloud
A hybrid approach enables healthcare IT leaders to choose the best location for each workload. Some workloads are ideally suited to the public cloud, and others are better served on IT-owned assets. A combination of these approaches is the hybrid model, allowing business and IT leaders to determine the best time to migrate specific applications to the public cloud. Colocation facilities are typically an integral part of executing a hybrid data center/public cloud strategy. This is primarily a function of the ability to source colocation capacity on an on-demand basis with the ability to match term against much shorter timelines than upgrading or replacing internal enterprise data centers. Colocation facilities manage the public cloud's flexibility and sizing for today's requirements versus trying to force IT leaders to accurately forecast what IT will look like in 15 to 20 years.
One of the key benefits of a colocation data center is how similar it manages the IT environment to manage the IT environment on-premises. You don't have to re-architect applications. Your team not only has access to your equipment, but you are the only organization that can do so without specific clearance from your team.
3. Risk-averse enterprises want control
Healthcare enterprises are typically risk-averse, and understandably so given the strict regulations to which they are subject and the fact that they are dealing with life-critical applications and data. As a result, they typically seek a high degree of control over their IT environments. Control enables healthcare IT leaders to have visibility into their infrastructure's operational resiliency and to better manage cost.
4. Regulatory compliance remains most readily achieved in a dedicated environment
Healthcare enterprises are subject to a wide range of U.S. and international regulations. The cost of non-compliance is especially severe; fines can even put a provider's financial viability at risk. While cloud providers are increasing their offerings targeted for highly regulated enterprises, most healthcare enterprises have a long history of successfully managing compliance efforts. Moving away from healthcare provider-owned infrastructure (whether on-prem or colocation) requires a significant leap of faith.
Typically healthcare enterprises look for their IT environments – wherever they're located – to conform to the following regulatory standards:
• HIPAA
• HITRUST
• SOC 1 (SSAE 18) Type II
• FISMA (NIST 800-53)
• SOC 2 (SSAE 18) Type II
• IS0 27001 ISMS
• PCI DSS
As with capacity and security, the right colocation provider does more than provide highly reliable data center services, offering healthcare enterprises flexibility in tailoring the environment to meet their particular compliance requirements.
5. Hybrid success relies on outstanding connectivity
With the right colocation partner, healthcare enterprises can achieve a hybrid model from one location, with easy access to multiple cloud providers. For that to be possible, connectivity is king. The right colocation provider offers seamless connectivity options – including the ability to bring any carrier into the data center without excessive cross-connect fees and with expert advice on network architecture.
Many of the traditional carriers and global Internet providers located in a colocation data center offer direct, dedicated access into multiple clouds. So, for healthcare enterprises and others colocated in that data center, it is easy to leverage the ideal combination of cloud service providers best suited for the particular workload.
In summary, it's easy to see why highly regulated, risk-averse enterprises seeking high levels of control often can't migrate all of their mission-critical workloads into the public cloud. The pressure to deliver highly available, secure, and compliant services often makes a hybrid model the ideal solution, giving healthcare organizations a combination of the right percentage of the ideal options. A hybrid approach ensures healthcare enterprises will continue to need physical data center space – both internal facilities and, increasingly, colocation data center space – for many years to come. The future remains bright for data centers in Dallas.
Anthony Bolner is Executive Vice President & Partner at Stream Data Centers.
Get the D CEO Real Estate Newsletter
Get weekly updates on breaking commercial real estate news and relevant industry reports.