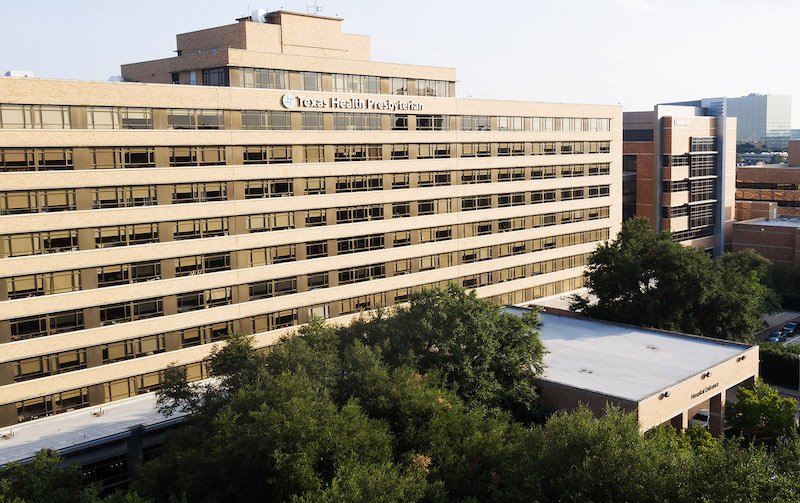 Texas Health Names Hospital President for Dallas Presbyterian
After conducting a national search, the health system decided to promote from within.
Jim Parobek has officially been named the president of Texas Health Presbyterian Hospital Dallas, after serving as interim president since April 2019. He will lead one of Texas Health Resources' largest hospitals and continue the system's partnership with UT Southwestern Medical Center.
Texas Health and UT Southwestern's joint operating agreement has further integrated the two systems, as well as their two flagship hospitals, Texas Health Dallas and Clements University Hospital. Texas Health CEO Barclay Berdan says that after a national search for someone to lead the hospital, Parobek stood out among other contenders.
Since taking over at Texas Health Dallas, UT Southwestern has expanded its neurosurgery program to the hospital, where UT Southwestern surgery residents now receive training and where UT Southwestern's primary care residency program is operated. "What we've been able to accomplish together in a short amount of time has been incredible, and I'm excited about what the future holds," Parobek said in a statement. "I'm honored to lead a hospital with physicians on the medical staff and employees, from frontline caregivers to support staff, all pulling in the same direction."
Parobek first joined Texas Health in 2014 at Texas Health Physicians Group and later held a leadership role at Southwestern Health Resources. Prior to that, he was a licensed physical therapist, the president of Sts. Mary and Elizabeth Hospital, the Jewish Physician Group, and of Gateway Rehabilitation Hospital in Kentucky.
"Throughout his tenure, Jim has been known for developing strong physician partnerships and bringing physicians together to accomplish impactful programmatic initiatives," said John Warner, M.D., executive vice president for Health System Affairs at UT Southwestern Medical Center. "We look forward to the work we will do together in advancing the shared programs so crucial to the health of the communities served by UT Southwestern and Texas Health Dallas."
"To be known as a great hospital and health system, we have to advance clinical programs for complex diseases and provide preventive, consumer-friendly services that keep people healthy and out of the hospital," Parobek said. "And our mission must always be our guiding light. We must compassionately and expertly serve all those in need, no matter their walk of life."