With today's technology, a trip to the bathroom is very telling when it comes to the overall health of a community.
As this global pandemic continues, it's vital to trace COVID-19 any way we can, and wastewater testing is an emerging go-to option in the United States. The Netherlands has tested its wastewater since the first SARS outbreak almost two decades ago, and many tests are being coordinated in the United Kingdom as part of a trial by the Department for Environment, Food and Rural Affairs.
Research shows that fragments of genetic material (RNA) from the virus can be detected in wastewater. It's important to note that the World Health Organization is clear there is currently no evidence that coronavirus has been transmitted through wastewater systems; however, testing through wastewater is an innovative tool that can help us identify early indicators of the virus trends in our local communities.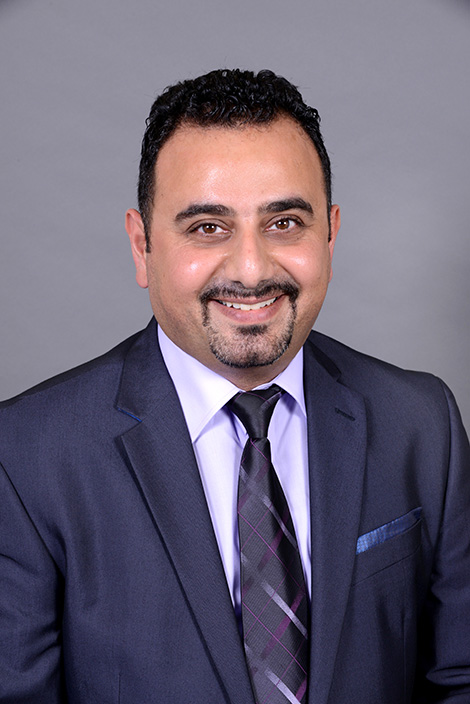 I've worked for AECOM, a global infrastructure firm, for 14 years, and we, as a company, have become a leading voice in this technology. Currently, we're working in Bergen County, New Jersey, at two wastewater treatment plants, monitoring for COVID-19 trends in the community correlated with wastewater testing results. This is another tool to help county officials develop and adjust their re-opening strategies and provide warning in the resurgence of the virus.
While my engineering experience in the wastewater industry is vast, I am new to this technology and am very interested in its potential future use.
I have been delving deeper into how wastewater testing can uncover the scale of a pandemic like the COVID-19 outbreak. The amount of virus RNA in the sewer system can be quantified, identifying not only the strain of coronavirus but also detecting a small or large concentration of the virus RNA in the wastewater. This helps us discover upward or downward trends in the community as an early warning of the asymptomatic and pre-symptomatic population upstream where the sample was collected.
Tracing coronavirus through wastewater testing may be relatively new in the U.S., but it's a powerful tool. It can identify trends across a broader region, and in more isolated, smaller communities, identify emerging hot spots.
A current, hotly debated topic in school districts across the United States is if children will return to school in the fall or continue online learning. With innovative technology like wastewater testing, we would be able to help key decision-makers determine if opening schools in and around their community makes sense based on evidence (or lack of) of the virus RNA in the wastewater systems.
My colleague, Bev Stinson, our Global Wastewater executive vice president, has been studying this technology extensively, working with multiple municipal agencies, universities, and health care officials across the globe.
"I think wastewater epidemiology can serve as a leading-edge indicator of the presence of the virus in a community, which enables public officials the opportunity to react quickly and early to protect public health while also maintaining the health of the local economy," Stinson said. "It can be used in a more valuable way to inform the public of health issues, which could be beyond coronavirus. This technology elevates the role that wastewater treatment agencies can have working collaboratively with public health officials in a community and the added value they can bring to the local community.
"AECOM will continue to work with wastewater treatment agencies and public officials to fight this virus. That's something we hold with great pride because we feel we're doing a tremendous public service. We've been able to help cities, governors, and states not only respond, but we help them return to service during an unprecedented time in a more informed manner. And, above all, we help protect public health."
Now is the time to think creatively with collaboration.
We'll get more useful results as wastewater engineering professionals, researchers, business leaders, and public officials work together to understand better and sharpen the use of all emerging technologies. We know that infected individuals—even those who do not yet show symptoms—will shed the virus through wastewater. Testing wastewater gives government officials early warnings and critical information when making decisions to protect public and economic health.
Rami Issa is the DFW Water Business Line Leader at AECOM.
D CEO Healthcare Newsletter
Stay informed with a detailed weekly report on DFW's evolving healthcare industry.