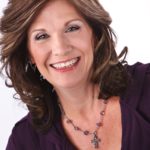 Universal gratitude for and pride in our medical frontline responders pours out at times like these. While the pandemic magnifies the work they do, they will tell you that this is their job. They do it every day. Physicians and nurses play a critical role in the fabric of our society. Whenever you need them, pandemic or car accident, you really need them, and they step up. Dramatic displays of appreciation take the form of parades and a variety of creative accolades. Pandemics are great times to show our gratitude.
But what they really need is support and gratitude that goes beyond parades and accolades. Are we prepared to lay it on the line for them, the way they do for us? Do we step up and demand they have the support they need? But more importantly, are we prepared to fight to get them the salaries, support, and resources they need to keep standing up for us.
Because while they appreciate the parades and accolades, what they really need are salaries commiserate with the value we claim we place on those roles. They deserve a medical system that puts them at the center and rewards them appropriately. They need well run, and fully staffed and supplied hospitals. They need patient relationships and the ability to control their craft and not be driven by government regulation and insurance companies.
Rural communities deserve hospitals to support their patients and their doctors. Rural physicians should not have to spend their own money to care for their patients. Critical access hospitals are in danger of closing, because the pandemic eliminated elective procedures. No services, no fees.
Think for a moment about our $4 trillion dollar healthcare industry. Where does it start? Physicians go to school for 12 to 15 years and most incur hundreds of thousands of dollars in debt. They absorb the risk and the physical and psychological pressure.
And everything else starts with that doctor. No doctor, no hospital referrals, no ICU, physical therapy, pharmacy, administration, lab, diagnostics, insurance companies, CMMS, therapists, med techs, and the list goes on and on.
Yet they get paid whatever negotiated fee for service determined by CMMS or Blue Cross Blue Shield. They see the patients they must to meet productivity goals. Over the years, business replaced the individual practice of medicine. Today, many businesses benefit from the training, skills, and talents of the physician.
So, are we going to step up and demand a healthcare system that has its priorities straight? In the lowest, scariest moments when we lay on their table – who do you want in center of your healthcare?
Now is the time – to take gratitude to the next level.
Kelli Mulloy is the Co-Owner and President of The Inline Group, a healthcare recruiting firm. 
Get the D CEO Healthcare Newsletter
Stay informed with a detailed weekly report on DFW's evolving healthcare industry.