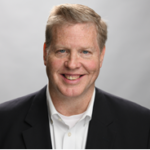 Irving-based U.S. Oral Surgery Management (USOSM) has named Henry H. Moomaw III  chief financial officer. The specialty management services company serves premier oral and maxillofacial surgeons.
"I'm excited to join USOSM," said Moomaw via release. "It's a dynamic team with a lot of opportunity for growth, and the business model provides great value for the surgeon partners and practices. I look forward to being a key part of delivering that value and growth, and will be working closely with the rest of the executive management team, our surgeons and our equity partners."
Moomaw has more than 35 years of financial leadership experience and has spent the last two decades working with private-equity backed companies grow. Moomaw was previously CFO at Excalibur Resources and TEAK Midstream in the energy sector.
"Henry Moomaw is a seasoned financial executive and a highly effective leader, who is able to motivate employees, and establish and improve financial controls and processes to drive improvements and increase value for all. We're honored that he has joined our team," said Richard Hall, USOSM president and CEO via release.
USOSM provides operational, marketing and administrative support services with practices in six states: Texas, Colorado, Georgia, Tennessee, Minnesota and Alabama.
Get the D CEO Healthcare Newsletter
Stay informed with a detailed weekly report on DFW's evolving healthcare industry.