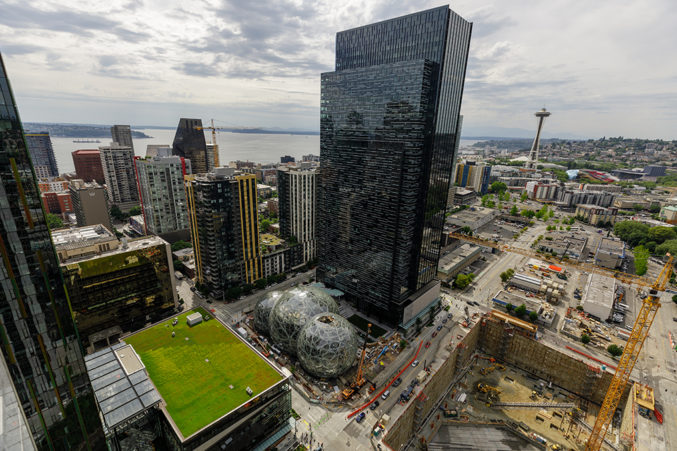 Amazon Teams Up With Local Pharmacy Benefits Manager
Amazon, Pill Pack, and CerpassRx are working to improve medication adherence.
Tech and logistics giant Amazon has teamed up with local pharmacy benefits manager CerpassRx to give patients an improved experience and improve adherence to medication.
When patients fail to stick to the instructions on their prescriptions, the consequences can be dire for the individual and the society as a whole. In order for the medication to be affective, adherence rates need to be around 80 percent, but chronic medication adherence is estimated to be just 50 percent. This nonadherence may account for up to 50 percent of treatment failures, 125,000 deaths, and up to a quarter of hospitalizations each year in the U.S., according to a paper published in U.S. Pharmacist. These added hospitalizations are a contributing factor to the unsustainable rise in healthcare costs.
When Amazon purchased PillPack in 2018, it was a combination of cutting edge logistics and technology and prescription pill convenience. PillPack simplifies medication adherence by conveniently packaging all of a patient's pills for an entire month, with small pouches indicating which pills should be taken when, eliminating the scheduling and counting that can be a hassle for those who take multiple medications daily. Via Amazon, PillPack delivers the packaged pills to the patient's doorstep, eliminating trips to the pharmacy.
Now Amazon and PillPack are partnering with CerpassRx, a pharmacy benefits manager that handled 5 million pharmacy claims in all 50 states, covered 350,000 lives, worked with 67,000 pharmacies and 2,000 clients nationwide in 2019. CerpassRx CEO Greg Buscetto has known the founders of PillPack for years, and saw an opportunity for his value-based care PBM to work with PillPack to combine with CerpassRx's pharmaceutical discounts and coverage to improve member experience for their clients.
In addition to adding convenience for clients, having the medication organized and delivered will improve medication adherence, reducing costs by avoiding the hospitalizations and further deterioration caused when patients do't adhere to their patients.
"We see it as a way to further enhance member engagement and provide cost containment for plan sponsor and members," Buscetto says. 
Buscetto sees this move as one more step on the way to eliminating retail pharmacies, which he doesn't see as part of the future of medication delivery. As more and more people see the convenience of having medicine delivered to their door, he sees CerpassRx's partnership with Amazon as a great positioning.
"This is a nice start for us as we continue to evolve our member experience," Buscetto says. "We are excited about it."