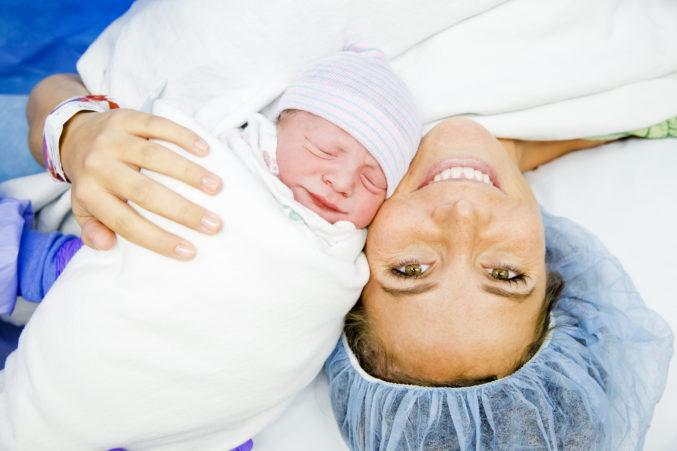 What to Expect When You're Expecting During the Coronavirus Pandemic
Dallas OBGYNs encourage expectant mothers to keep their scheduled checkups and one local startup provides a method for doing so.
Though decreasing, Texas' maternal mortality rate is still above the national average according to recent reports, the numbers are dropping, and local OBGYN specialist at Texas Health Presbyterian Dr. Sheila Chhutani hopes COVID-19 won't put rates back on the rise.
The panic surrounding the COVID-19 pandemic has placed her patients on edge: many come in with a variety of concerns for their health or the health of their baby. Arguably more unsettling is that, as of yet, is we don't know for certain whether pregnant women are at higher risk of contracting coronavirus, and the only way to find out will be if nations further into the eye of the coronaviral storm share their findings.
Reports from China thus far suggest reason to be optimistic. "The limited women [in China] who were pregnant while having coronavirus are showing that their disease was not very severe," Chhutani says. And the virus does not seem to take on the Zika-like characteristics that many expectant mothers fear. "It's not seeming that it's the case that [coronavirus] is having any effect on babies while they are still in utero," Dr. Chhutani says. Mothers of newborns can even breathe easy about breastfeeding, as there is no research that shows that active viruses exist in breastmilk according to Dr. Chhutani.
The true danger to both expectant mothers and Texas' falling maternal mortality rates is the panic around the pandemic itself. Pregnant mothers who miss prenatal and postpartum appointments out of fear put themselves at risk for bleeding, high blood pressure, and other risks that should to be monitored by health professionals. That is why it is important for moms to be to keep their appointments according to Chhutani. "When you stay at home when you shouldn't, those are the times that we can see an increase in morbidity as well as mortality for these moms," says Dr. Chhutani.
There may be options for expectant mothers who wish to avoid the travel that often comes with a visit to a specialist, however. Founder of local startup Perinatal Access — which provides OBGYN clinics and hospitals with technology to perform ultrasounds and communicate with physicians via telemedicine — Greg Linton believes demand for virtual appointments may increase during the pandemic as hospitals and clinics try to encourage consistent care. "Patients are going to be demanding [telemedicine] a lot more because they want more convenient access to care, no matter what that looks like," says Linton. "And health systems are going to want to ramp up their telemedicine services because they're going to want to make it more convenient for their patients and make it less risky exposure-wise for patients."
Linton's technology, a combination of telemedicine hardware and cloud-based software, encourages expectant mothers to maintain consistent prenatal care by allowing them to drive to a nearby hospital or clinic using the technology rather than make a long commute to see a specialist. He's offering 60 days free to hospitals and clinics who wish to use his product during the COVID-19 pandemic.
Dr. Chhutani is more skeptical of telemedicine in obstetrics and gynecology, but encourages expectant mothers to wash their hands, get enough rest, reduce stress, maintain a healthy diet, take prenatal vitamins, and drink plenty of water. "Right now, at least, in Dallas, it's not as widespread," she says. "You definitely want to take precautions and be concerned, however, you are still more likely to have the normal complications of pregnancy."