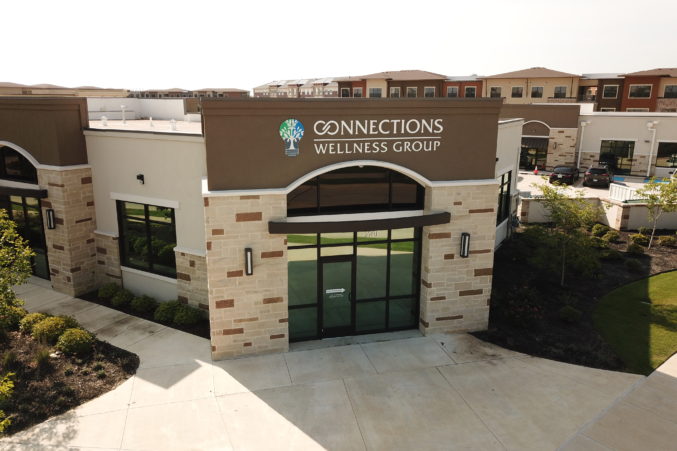 How Behavioral Health Facilities are Responding to COVID-19
CEOs of local psychiatric and mental health care facilities discuss teletherapy and what Texas hospitals are doing to prepare for worst-case scenarios.
The spread of the COVID-19 pandemic is often paralleled by a surge of panic. Questions about the availability of mental health care such as individual therapy, couples counseling, psychiatric inpatient treatment, or psychiatric prescriptions can cause increased stress, uncertainty, changes in routine, and isolation.
Some mental health care facilities are already seeing a slight increase in new patient numbers, but CEOs of local behavioral health facilities remain optimistic about treatment availability and are encouraged by the abundance of collaborative planning occurring in hospitals across Texas. Awstin Gregg, CEO of Connections Wellness Group in Denton, hopes teletherapy will provide patients with easy and consistent care as mental health declines in reaction to increased panic, anxiety, and isolation. "What we're seeing now is the utilization of [the telehealth platform] has almost flipped the percentage of in-person [treatment] to doing telehealth," says Gregg. "The technology around it is supportive. It's HIPAA compliant, and they've made it so easy that in literally a matter of two clicks, you're face to face with your provider."
The platform that Connections Wellness is using to provide teletherapy services essentially makes treatment entirely digital, enabling psychologists and psychiatrists to copy, edit, and view patients chart digitally in addition to conducting digital sessions. Teletherapy also helps curb some of the larger logistical concerns such as a shortage of, or lack of access to, psychiatric medications. Connections Wellness staff can prescribe medications via the telehealth platform, and some doctors will still fill prescriptions over the phone according to Gregg. "Other practices who might not be equipped for a telehealth package, I worry of a community that no longer has access to the provider because maybe they can't leave the home," he says.
Though much of its work has gone digital, Connections Wellness has not closed its doors entirely. Gregg is encouraging his employees to work from home if they can, but in-person appointments are still available and inpatient services are still an option for those in crisis. Visitation for those already in treatment in the facility is limited. "We have a whole fleet of resources and strategies that are pretty organized. They're very intentional, and that addresses any of the fear-based components around [the pandemic] but ensures the health of both the clients and the employees." These strategies and resources are the result of planning for a pandemic scenario during the national accreditation process that Connections Wellness underwent a few months prior.
This type of planning and solution-creation is what encourages Dallas Behavioral Healthcare Hospital CEO Terrance O'Reilly. "Three weeks ago, Senator Cornyn had a call with all of the hospitals in the state of Texas," O'Reilly reveals. That call was the first of many, the most recent of which has resulted in taking an inventory of all the hospital beds, resources, and equipment available within the state.
Results aren't back yet, but O'Reilly believes that psychiatric facilities may be able to help in the event the COVID-19 pandemic overwhelms general hospitals. "The good news is there is a lot of added capacity that is that is available through psychiatric facilities," says O'Reilly. "We could use that capacity as people have already gotten through the stage of the disease cycle and need a lower level of care."
For now, O'Reilly encourages Dallasites to remain positive and take some solace in the fact that healthcare professionals like himself are on collaborative planning calls daily to prepare for worst case scenarios. Both he and Gregg encourage all in the area to maintain their mental health by eating healthy, getting good rest, trying to maintain normal routines where possible, and seeking help when they need it. "Things might change for a while as far as what we are used to," says O'Reilly. "It might not be as comfortable, but that's okay … We'll be here for each other. Hopefully, that's the direction everything goes in."