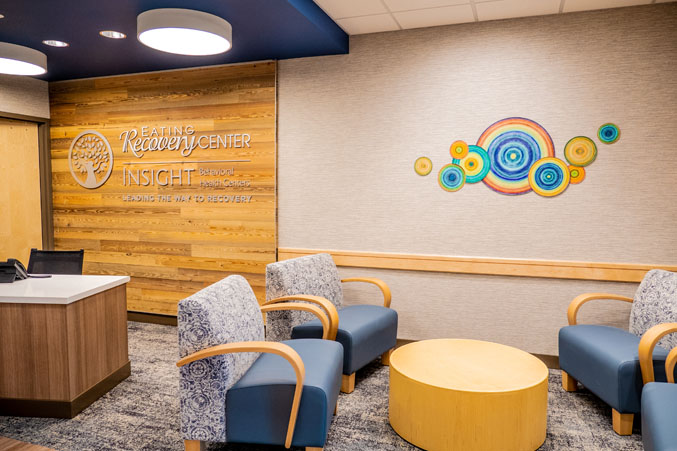 Now Open: 72-Bed Eating Recovery Center in Plano
Eating Recovery Center, a new 72-bed behavioral health hospital specializing in the treatment of eating disorders, opened this week. The 100,000 square-foot center in the Plano Legacy area will offer inpatient, residential, partial hospitalization, and intensive outpatient care for children, adolescents, and adults.
"For two years, new patients have often needed to wait for an available treatment bed," said Dr. Stephanie Setliff. "Texans desperately need treatment options here at home, not just for convenience and comfort, but also so they can fully utilize their insurance benefits. This new treatment center more than doubles our capacity to treat those patients in need, so we're hoping this relieves a real burden for patients and families who are suffering and don't know where to turn."
After opioids, eating disorders are the most deadly mental health conditions, but early treatment can greatly increase the chances of a successful recovery. The Denver-based company's facility will provide therapeutic, psychiatric, medical and dietary services, evidence-based psychotherapy treatment, an intensive treatment unit, family programming, an education specialist to oversee patient's academic needs, and more.
"We spend hours every week on family involvement and education," said Dr. Tyler Wooten, Medical Director at ERC via release. "Dr. Setliff and I have been working together for more than 20 years. Our shared experience and expertise serves as the foundation of our family programming, empowering caregivers to support their loved one during treatment and throughout recovery. I spend a lot of time educating fathers in particular. Studies show that a father's involvement improves the chances of a successful recovery. So we're committed to working closely with parents, spouses and loved ones. This is the best way to build a strong network of support for our patients to lean on through all stages of their recovery."