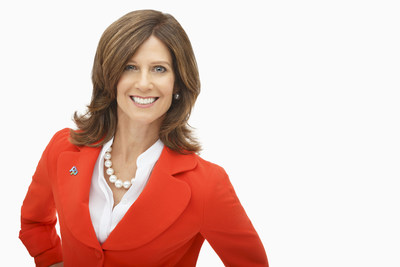 President and CEO of AMN Healthcare Susan Salka has been named 2019 CEO of the Year by CEO Connection for her leadership of the Dallas-based healthcare staffing company.
The award recognizes mid-market companies for their innovation and vision, and AMN has become the largest healthcare staffing company in the country under Salka's leadership. Since joining the company in 1990, she has played an integral role as an industry spokesperson while providing strategic and operational guidance to AMN.
"This honor is a wonderful reflection of the thousands of caring, dedicated, and very talented team members who make the AMN Healthcare family so special. Our collective vision and passion makes an impact every day in helping healthcare organizations provide the highest quality patient care and outstanding patient experience," Salka said via release. "I am humbled to see our team recognized by CEO Connection along with other innovative companies that are dedicated to making a difference through our work and engaging our communities, always keeping our purpose and values at the forefront."
Salka has also made the CEO Connection Most Influential Women of the Mid-Market list from 2016 to 2018.
Get the D CEO Healthcare Newsletter
Stay informed with a detailed weekly report on DFW's evolving healthcare industry.