Signify Names New Senior Vice President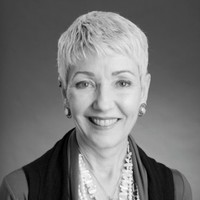 Signify Health has named Kim Holland as Senior Vice President of Government Affairs. Holland previously served as Vice President of State Affairs at the Blue Cross Blue Shield Association and as the Oklahoma Insurance Commissioner.
Holland joins the Dallas-based home health and complex care management company after 25 years in healthcare. At Blue Cross, she developed federal and state policy positions for the insurer related to Medicaid, social determinants of health, and the opioid epidemic.
"Kim has served on the front lines of our health care system in multiple capacities, but always with an eye towards improving the health and wellbeing of vulnerable people and the communities in which they live," said Kyle Armbrester, Chief Executive Officer of Signify Health via release. "Kim is a natural problem solver and understands how to build consensus around big ideas.  We're thrilled to add her talents to our organization."
"Signify Health is an exciting and growing company with the assets and expertise necessary to disrupt health care at a time when disruption is critical for the industry," said Holland via release. "From meeting patients where they are through its complex care management services to making public health personal through its social determinants of health platform, Signify Health is serious about increasing health care access, lowering costs and improving outcomes. I'm excited to join such a forward-thinking and innovative company."