Southwestern Medical Foundation Names Ho Din Award Winner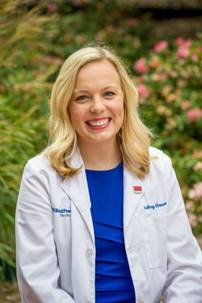 The  Southwestern Medical Foundation has given the Ho Din Award to Dr. Bethany Werner, recognizing her for her medical wisdom, human understanding, and compassion. Since 1943, the award has been the highest honor given to a UT Southwestern medical student.
Werner graduated with honors from UT Dallas while playing for the volleyball team, was a manager and regular volunteer at the UTSW Office of Global Health's Agape Clinic in medical school and directed a health fair. She will soon begin her residency in obstetrics and gynecology at UT Southwestern.
"Through her compassionate spirit and academic devotion, Dr. Werner has embodied the vision upon which the Ho Din Award was founded," said Kathleen M. Gibson, President and CEO of Southwestern Medical Foundation via release. "Bethany is a tremendous inspiration, and it is an honor to welcome her into this legacy of great accomplishment."
"Throughout medical school, on rotations, and through service with organizations, I have worked with many of my classmates and so many of them are intelligent, driven and compassionate," Werner said via release. "Being able to represent that group is a huge honor for me; that I'm able to win this Award and exhibit the qualities that we're looking for in our graduating students, it's very humbling."