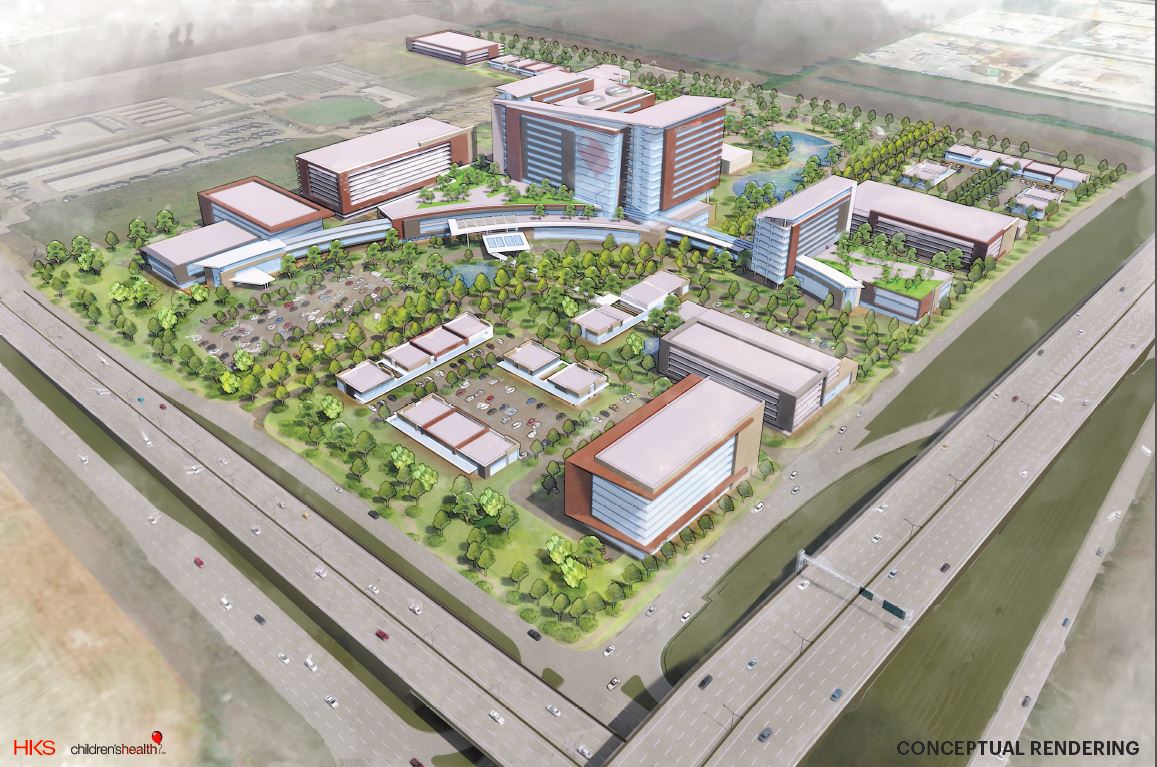 The nation's eighth largest pediatric healthcare provider has purchases 72 acres in Prosper with plans to build a medical campus in the quickly growing suburb. The medical center will be just a stone's throw from Cook Children's north campus, which is also being built in Prosper and will partly open this fall.
The facility will continue Children's Health northward expansion into Denton County after it opened Children's Health Plano in 2008. There will be pediatric healthcare services at the site, which is at Highway 380 and the Dallas North Tollway, and will include corporate, hospitality, and retail products on the community medical campus.
Children's Health is in the process of selecting a master developer for the non-healthcare related development, which includes public-private partnerships with Prosper. The land was purchased from Matthews Southwest and was part of the company's 177-acre mixed-use development.
Prior to the purchase, Children's Health became a sponsor of Prosper ISD with a 10-year deal to be its official pediatric healthcare partner, which includes naming rights to the school district's yet-to-be-opened athletic complex.
"Prosper is regionally significant and integral to the long-term strategy of Children's Health," said Jeremiah Radandt, executive vice president of the Northern Market for Children's Health via release. "We have always sought-after the best ways to serve and invest in the community. By building this unique medical campus, we are broadening how we bring health care to North Texans, and better serving the needs of our patients for the future."
"Children's Health is one of the region's most respected and distinguished health care providers, and the town of Prosper is excited it has made a commitment to our community," said Mayor Ray Smith with the town of Prosper via release. "We look forward to a long-term relationship with Children's Health. The project will offer high quality health care for our younger residents as well as the benefit of high-end commercial development at one of Prosper's key intersections for economic growth."
Get the D CEO Healthcare Newsletter
Stay informed with a detailed weekly report on DFW's evolving healthcare industry.