Dr. Mohanakrishnan Sathyamoorthy has been named the chair of internal medicine at the TCU and UNTHSC School of Medicine.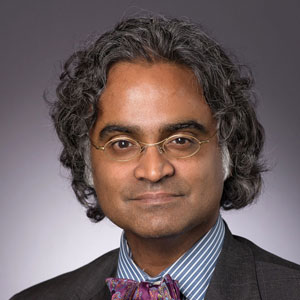 Sathyamoorthy is an invasive cardiologist and chief of staff at Baylor Scott & White All Saints Medical Center in Fort Worth. He has also worked at the National Institutes of Health with expertise in thrombosis and the pharmacology of blood thinning therapeutics. In 2015, he was named the first medical director of cardiology for Baylor Scott & White Heart and Vascular Hospital in Fort Worth.
"I'm so excited about this unique opportunity to approach medical education with a new and forward-thinking perspective," said Sathyamoorthy via release.
"Dr. Sathyamoorthy is a perfect fit for our School of Medicine. He has a stellar reputation as a physician and scientist, being a role model in both areas for our students and faculty, and he offers a robust national network of peers to our school," TCU and UNTHSC School of Medicine Founding Dean Dr. Stuart Flynn said via release. "His leadership, passion and vision for training future physicians and drive for excellence fuels our school and ensures our students will have excellent mentors and training."
The TCU and UNTHSC School of Medicine will have a unique curriculum with flipped classrooms, a greater focus on relevant learning, and will emphasize primary care providers. The school will look to begin with its first class of 60 this summer.
"We set the mission and vision for the department and it wonderfully aligns with the school's vision and mission," Sathymoorthy said via release. "Our role is to recruit faculty and it's critical to find the best physicians and teachers for our innovative model of education and who embrace the training of empathetic physicians who are lifelong learners."
"Dr. Sathymoorthy has been such a great physician and scientist, keeping us ahead of the curve in the constant evolving treatment for heart patients," Baylor Scott & White Health CEO James Hinton said via release. "We're excited to have him representing us in this groundbreaking approach to medical education at the School of Medicine."
Get the D CEO Healthcare Newsletter
Stay informed with a detailed weekly report on DFW's evolving healthcare industry.