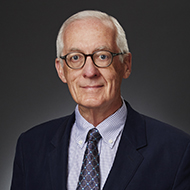 For two decades, Dallas has been home to a heart conference that pushes the envelope for heart surgery worldwide, and this year's Dallas Leipzig International Valve Meeting was no different. Founded by Dr. Michael Mack and Dr. David Brown, the conference targets cardiologists and cardiac surgeons and partners with the heart center in Leipzig, Germany.
The December conference provided physicians a look at new techniques, procedures, and technology that advance the cardiac field, and the German partnership allowed participants to view surgical techniques that are not yet approved in the states. This year, 10 surgeries were broadcast at the conference from Germany and Baylor's Heart Hospital in Plano. A physician at the conference helped narrate the surgeries while attendees looked on.
One highlight of the conference was the presentation of a heart surgery that doesn't involve opening up the chest. Transcatheter aortic valve replacement allows surgeons to avoid making an incision in the chest, using a machine to help the patient breath, and stopping the heart. Using a collapsable valve, surgeons can insert the device through an artery in the leg and use x-ray guidance and ultrasound to deliver the valve to the proper position. The valves are made of animal tissue from a cow or pig and mounted on a collapsable metal frame, which pops open when it is in position. The miniaturized, collapsable valves along with advanced imaging have changed the way these surgeries are performed, reducing complications and chances for infection.
Conferences like this allow new technologies to be more widely used. "It begins the trickle down effect," says Mack, who is the chair of the cardiovascular service line at Baylor Scott & White Health. "The sophisticated technology in major academic centers makes its way out to others."
TAVR has revolutionized aortic valve heart surgery. Open heart surgery used to result in a six-week recovery, but with TAVR the patients are out the same day, and don't have to be put completely under anesthesia. Up to 60 percent of valve replacement surgeries are done this way, while virtually all surgeries used to be done by opening up the chest. Mack says attention moving forward will be on replicating the procedure on the other three valves in the heart.
"This is just scratching the surface," Mack says. "The next 10 years will see a dramatic change in the way things are done."
The conference takes place every two years, and this year was at the Omni in Dallas. Learn more here.
Get the D CEO Healthcare Newsletter
Stay informed with a detailed weekly report on DFW's evolving healthcare industry.