A New Chief Medical Officer for Medical City McKinney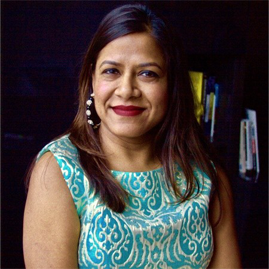 Dr. Jaya Kumar has been named Chief Medical Officer of Medical City McKinney, and will be starting in February according to a release. For the last five years, she served as medical director of a hospitalist group at Medical City Denton, and is board certified in nephrology and internal medicine.
"Dr. Kumar is a highly respected physician that is focused on quality and exemplary patient care," said Ernest C. Lynch, III, CEO of Medical City McKinney via release. "She is a physician that other doctors can look to for quality outcomes and clinical expertise. We are excited to have her part of our administrative team."
Kumar will help the medical team at Medical City McKinney, a 260-bed acute care hospital that includes a Level III trauma center. She completed medical school in India before doing residency in New York and California.
"I am excited to join Medical City McKinney in a role that is dedicated to supporting our clinic staff and their commitment to excellence," said Dr. Kumar via release. "Putting our patients first and providing quality outcomes is our number one priority."