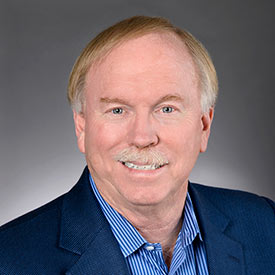 Dr. R. Steven Paulson is a specialist in medical oncology and hematology who leads Texas Oncology as president and board chairman. For more than 30 years, Texas Oncology's community-based cancer treatment has grown to include more than 175 sites around the state and employ 420 physicians, and he will be one of our featured panelists for D CEO's healthcare breakfast.
Texas Oncology continues to grow, push innovation via research, and support patients and survivors as they fight cancer. In September, Texas Oncology opened a comprehensive cancer care center in Fort Worth's medical district, where they will offer medical, gynecologic, and radiation oncology services in one location.
In 2015, the Dallas-based practice expanded into San Antonio, when the Cancer Centers of South Texas joined Texas Oncology. Texas Oncology added 16 care sites in South Texas and patients gained the ability to visit the Texas Center for Proton Therapy and the Austin Brain Tumor Center. "We share with our new colleagues at Cancer Care Centers of South Texas a commitment to collaborate as a statewide clinical team to deliver excellent care to patients close to the support of family and loved ones," said Paulson at the time.
Paulson started his post-secondary education with a Bachelor of Science in chemistry from Texas A&M University and a medical degree from The University of Texas Southwestern. He trained in internal medicine at Peter Bent Brigham Hospital in Boston and finished up at Parkland Memorial Hospital where he also did a fellowship in hematology and oncology.
To hear more from Paulson and the rest of our panelists, get your tickets to our healthcare breakfast panel on Thursday, Oct. 18. Registration begins at 7 a.m., and the discussion will start at 7:45 a.m. Learn more and buy tickets at the Eventbrite page.