Cancer has myriad forms and touches nearly everyone at some point in life, but handling its occurrence can be especially complicated in the workplace. How can an employer best serve someone with cancer? Should you bring it up if your coworker is diagnosed, or ignore it? How important is continuing to work while you have cancer? How can you talk to your employer if you are diagnosed?
We spoke with experts on the topic and wanted to share some best practices.
If you are an employer with a employee who has cancer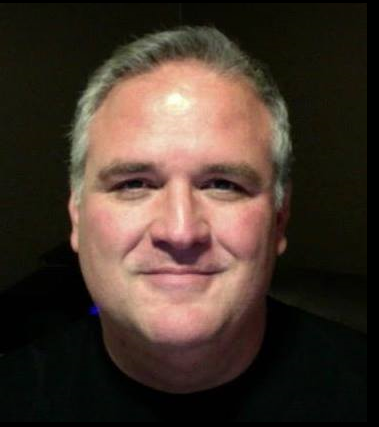 If you run a business or in leadership for any length of time, you are likely to have an employee be diagnosed with cancer. Mike Marino is the practice director at Texas Oncology at the Baylor Charles A. Sammons Cancer Center, and has staff that both treat cancer and who have been diagnosed themselves. When one of his employees is diagnosed, "The first thing we do is let the patient drive the situation," he says. "Some have been open, and some have chosen to take treatment at another center.  When they get cancer, they feel like they have lost control. If they can control one aspect of their life, we let them."
Jenn Paxton, a licensed clinical social worker at Texas Oncology–Methodist Charlton Cancer Center, is often a patient advocate when they are diagnosed with cancer. She notes that the best thing employers can do is to be flexible with the schedule. When a patient is first diagnosed, they are inundated with a flurry of appointments, as that person meets with numerous specialists, from radiologists to oncologists. Allowing the person to work from a mobile location or have flexible hours when possible can make a big difference in the stress level of the employee.
Paxton says that once the initial appointments are done, the patient is usually put on a schedule with regular therapy appointments, so employers can serve them by working around that schedule by extending lunch, or moving start and end work times to allow the patient to keep doing their job.
Paxton says the question to ask is, "How can we give you what you need to adapt to work while you are going through this?"
Texas Oncology put together a helpful list for employers about how to best handle the situation. In order to help your employee navigate cancer, they suggests things like letting them take the lead and helping guide the office response accordingly, making a plan for the employee and making schedule adjustments as possible. See the entire list here. For an organization to support a cancer patient, setting up meals, arranging transportation, donating vacation days and babysitting are all options. The full list is here.
If you need to speak with your coworkers or employer about your cancer
If you have cancer, it can be difficult to know what to say to whom and how to proceed.
"Allowing them to keep working gives them a sense of normalcy. It helps their emotional frame of mind, and allows them to continue with life," Marino says. "That emotional psyche is so beneficial for fighting the disease process."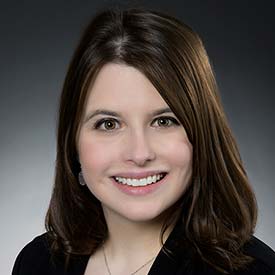 "They want to work because it bring stability," Paxton adds. "It is still something that is normal."
Paxton adds that most patients continue to work when they receive treatment. She often helps patients plan the conversation with their employer. "It is important to verbalize what your needs are, and let them know that you have an issue with work or transportation," she says.
She helps patients figure out how much they want to tell and to whom, which can change depending on the feel of the employer. She emphasized not putting any extra stress on the employee. "Employees feel guilt sometimes, and it is stressful to go from being able to do all these things to being limited."
Kim Snipes was a safety officer at a lab at Austin College when her second bout with cancer caused tumors in her eyes, leaving her blind after she beat the cancer. Snipes had to shift her duties without her vision. "I'm the first blind employee so there are a lot of new things for them to learn. For example, voiceover technology couldn't read the jpeg flier I received, so they've learned to amend the format of files to accommodate to my situation," she said via release. "That's how we've approached everything over the past year – I figure out what I need, I tell them, and they adapt with me. Additionally, my colleagues are always willing to cover off on the things I can't do myself anymore. I never had to take a leave of absence, just had to miss certain days for treatment."
Texas Oncology has a list of tips about how to talk to your employer, which include wise words like being clear on privacy issues, having a point of contact, knowing your rights, discussing accommodations and any changes in insurance. Check out the full list here. For practical tips about working through treatment, like planning breaks into your day, working closer to the restroom or door to reduce stress, and dressing reasonably, read more here.
If your coworker has cancer and you don't know what to say
If you become aware that a coworker has cancer, know that there are no shortcuts that will make everything comfortable. Even Paxton, who has significant experience in the area, is often at a loss for words. "You are not going to have magic words that will make them feel better," she says. "Let that person come to you."
Marino noted that support could look like wearing a certain color or supportive shirt that shows you care without drawing attention to the patient, or even attending a dinner when a patient is able to eat their favorite meal.
He says the most effective assistance often comes from coworkers rather than the boss. Coworkers can cover the patient or donate their extra days off if they feel inclined. "It's better if it's initiated from relationships with the coworkers, not from the top down," he says.
To learn more about how to help a coworker who has cancer, Texas Oncology has a list for that one as well. Sending gifts, notes, food and being a point of contact to clue the patient in when they miss work are all wise moves. The full list is here. If you are wondering what to say (listen, stay positive, be specific) or what not to say (unsolicited advice, assumptions, "I know how you feel," "cheer up,"), read more here.
Get the D CEO Healthcare Newsletter
Stay informed with a detailed weekly report on DFW's evolving healthcare industry.