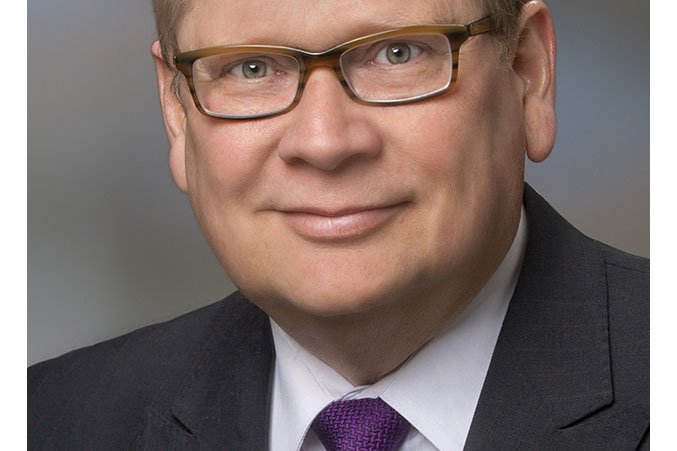 Leaders From Texas Health, Baylor, and StratiFi Discuss Disruption, Cost, Outpatient Growth, and Construction
Last week, we corralled a few heavy hitters in North Texas healthcare onto a stage at the AC Hotel Dallas by the Galleria. Over the course of what turned out to be a little over an hour (sorry to keep you), we talked about the evolution of healthcare and impending disruption and, more than anything, about how these things are playing out in the types of investments health systems are making—and should be making, and might make in the future—in Dallas-Fort Worth and beyond.
The panelists were Barclay Berdan, CEO of Texas Health Resources; Gary Brock, chief integrated delivery network officer at Baylor Scott & White Health; and Dr. Christopher Crow, CEO of StratiFi Health and president of Catalyst Health Network. I moderated, and then we turned it over to the audience for questions.
This post was running very long, so what follows are remarks from panelists over the first half of the morning. Tomorrow, part two (now available here) will include panelists' thoughts on independent physicians as well as their answers during the audience Q&A. The below has been—if you can believe it—edited for length, and clarity.
Crow on healthcare cost:
"I don't know how we made it to the third guy and nobody mentioned how much healthcare costs. I think that's the big thing that's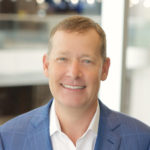 driving potential change is that our healthcare premiums have doubled and doubled again over the last 20 years, which is forcing a pain point for our government municipalities here locally and certainly for a lot of our employers. We've been blessed with a pretty nice economy in the last 10 years that has softened that a little bit, but when we get a turn, that's going to be a very problematic situation for a lot of people. It's already the most common cause of individual bankruptcy, medical debt. So how are we going to become a more reliable, predictable, valuable care delivery system? Because while we have more technology, while we have more science, while we have more facilities, we're not proving that we're providing more value. But we are, absolutely, increasing costs.
Brock on how to approach disruption:
"I think the disruption that is really needing to occur in the market is, how do we get people more connected to a system of care? If
you look at the lower income population in Texas, over half of the individuals don't have a relationship with a primary care physician, so they're basically seeking care sporadically at a site, and there's not a lot of engagement with them going on. They're going to care delivery sites, sometimes at a higher level of care than they need. We need to make sure that we're navigating people to avoid, for instance, unnecessary high-cost emergency room visits.
If you look at the higher income Texans, with insurance and others, we still have higher incidents of hospital admissions related to preventable things like the flu, hypertension, and diabetes. Again, we have to get back to working with people to be more accountable and involved in their care. And disrupt that cycle of, 'I've got to go to the doctor whenever I need something.' Instead of, 'I've got to be conscious about my healthcare and my prevention.' … I would say that we have to disrupt ourselves and start to bring a system of care, an organized medical community, together in order to better meet the needs of the population."
Crow on what drives healthcare disruption:
"If you think about how industries are revolutionized or transformed or disrupted, it's usually by people who are consuming the services or paying for the services. It's not going to be necessarily providers. You've got three providers up here, you've got to understand that. We're just a piece of this; we provide the care. It's harder for us to be the disruptive agents. It has to be caused by either the people who pay for care or the people who receive care. That's how it works.
All these large corporations are saying, hey, we're picking up more and more of the healthcare dollar. The middle class has not seen wage increases in 20 years, although we're investing more and more in our employees. But they don't feel it. They're not taking it home. So, you lose the American dream and you get this crazy political environment we're in right now, for example. Of course you're going to have disruption from that, because people are begging us to come up with a new delivery model."
Berdan on the issues bringing forth disruption:
"I think there are two issues here. One is that we're not necessarily a very healthy country. And we're a country that's aging. That is
happening in the context of a system that's been built basically on transactions. It's not providing value, it's generally costing us more than it should, and it's not providing the outcomes that it should. We have to recognize that treating people once they're sick or injured is probably the worst way and the most expensive way to manage the health of individuals or a population.
It's been true for many, many years that if a provider sits down and tells an individual you need to change your behavior—lose weight, exercise, quit smoking, do this, do that—he'll get a lot of nods, but behavior change is a difficult thing for people. I can't recall how many times I've heard physicians say, 'I've told them to quit smoking. I've told them to lose weight.' What we have to do is create a system that supports people in their own health goals.
Cost is the issue, I think we all agree with that. Part of the reason we have a costly system is because it has not been very well coordinated. It's generally developed as a cottage industry, now supported by a larger system. And I think what's happening in every one of our organizations is that we are looking to find ways to be closer to the patient, to help focus earlier, up stream in the process so that people don't become sicker."
Brock on the how hospitals are changing, the growth of outpatient care, and microhospitals:
"As you look at kind of the environment we're in, we're seeing more and more ambulatory outpatient. If you look at the Scott & White Health plan and look at its paid claims, only 35 percent of the paid claims last year were inpatient care. The rest of it was ambulatory care and professional fees associated with that care. That doesn't mean that the hospitals are going to go away. I think the hospitals are going to have a different role in the future, providing intensive medicine. Still a considerable amount of work for provider admissions to our hospitals is related to OB, so there's still a delivery opportunity in hospitals. And then, tertiary-quaternary care. I think what we need to work on is connectivity once a patient leaves the hospital, so we're feeding post-acute care engagement so they don't end up back in the hospital.
We're trying to meet the needs of the communities based on what the community needs are. For instance, we have three hospitals under construction in Austin right now. These are microhospitals. They have a medical office building. And they're going to have outpatient service as well as med-surg surgical services and an ED. But it's more geared toward a short-stay outpatient kind of experience, and we'll work with others in that market that want to work with us to try to find opportunities for high levels of care and tertiary-quaternary care."
Crow on hospital construction and the hospitals of the future:
"I'm hoping to start seeing less and less press releases of how these great new hospital towers are being built that look like plush hotels with great rooms and great cooking, because it's not doing anything to meet the needs of the community. It really ticks me off, quite frankly. It's the exact opposite of where we need to go.
We have to reallocate our resources upstream and move those dollars. Especially, like with these guys, if you're a not-for-profit and you're getting tax exempt status and therefore the communities are not getting tax dollars. They have a higher responsibility to show value to the community. I think hospitals of the future, I don't even know if we're going to call them hospitals. They're trying to move to 'health systems.' … The business models of healthcare have to change. The people who pay for it, the people who receive it are going to demand it.
The problem is—and here's why you keep seeing these press releases—is the fundamental business model that has gotten them here is to build big assets, figure out how to put what services in them, and then go to the payer and figure out how it's going to get paid for."
Berdan in response to Crow:
"Chris is right on many counts. It's important to also note that, I believe, both of the health systems up here, we have made the transition from being hospital systems to health systems. That's not a point A to point B, that's a continuous process. We are doing a lot to invest in improving the health of the communities that we're serving. That's our mission. That's why we've spent time and dollars in the last couple years asking community boards to learn about social determinants of health, to ask them to work within the set of information and data to select areas that we can invest in that deal with the fact that in some areas your health is determined by your zip code as oppose to anything else."
Berdan on Texas Health's construction in Fort Worth, Frisco, Mansfield, and Allen:
"All different reasons. Texas Health Fort Worth is the fourth biggest hospital in the state, it's running 106 percent occupancy. It ran at 103, 104, and then 106 percent occupancy. We probably waited too long to begin to expand it. We tried other things—we tried, over time, expanding some hospitals in the outlying areas to take some of the pressure off. We tried transferring patients who got into the downtown hospital back out to the suburban hospitals. But in the end, what had to happen was we had to increase the capacity because it's a tertiary referral center and what drives the volume there is very sick people, mostly coming through the emergency room.
If you look at Frisco and you look at Mansfield, for us, those are areas where we have very high growth and those are reasons why we are building smaller facilities. We are building facilities that have fewer beds. We're not doing microhospitals like Gary is doing in Austin, but they have fewer beds and more ambulatory outpatient services. So, we've begun that shift."
Brock on Baylor Scott & White's recent investment strategy:
"We will add more than 400 new physicians to our system between now and 2020, according to our recruitment plans that we have. Those are new physicians, new clinics, new staff. We're working with the clinic physicians to change the model of care at the clinic.
If you look at our capital spend, most of it is ambulatory. The Star, as you mentioned, is all ambulatory. There's no inpatient beds. There's a lot of physician offices, primary care, specialists in that market, ambulatory surgery center, rehabilitation. We have a microhospital concept—these are 15 to 25 bed facilities in a very efficient model, with the ability to grow as the community's needs are there. Capital is not flowing freely; we're all working hard to access more capital for growth, but also to reduce our operating expenses and reduce our costs so that we can reinvest into the delivery system that we have."