Hospital Systems Are Rushing To Plant Sports Medicine Investments in Collin County
Near the end of the first set of a close volleyball match in January, Alexis James, a young, sought-after recruit from Frisco, called for a "three" set, meaning a quick set toward the inside portion of Alexis' position. What came instead looked more like a "hut," a set that shoots out toward the antenna located at the end of the net. Alexis made a quick adjustment but came down awkwardly on her left leg.
Raised by a football-coach father, she shook it off and kept playing. It wasn't until two weeks later—after insistence by her club-team coaches that she was fine, Alexis' mother said—that the 17-year-old athlete would heed the school trainer's recommendation to get X-ray'd, and then be told that her left tibia was, indeed, broken.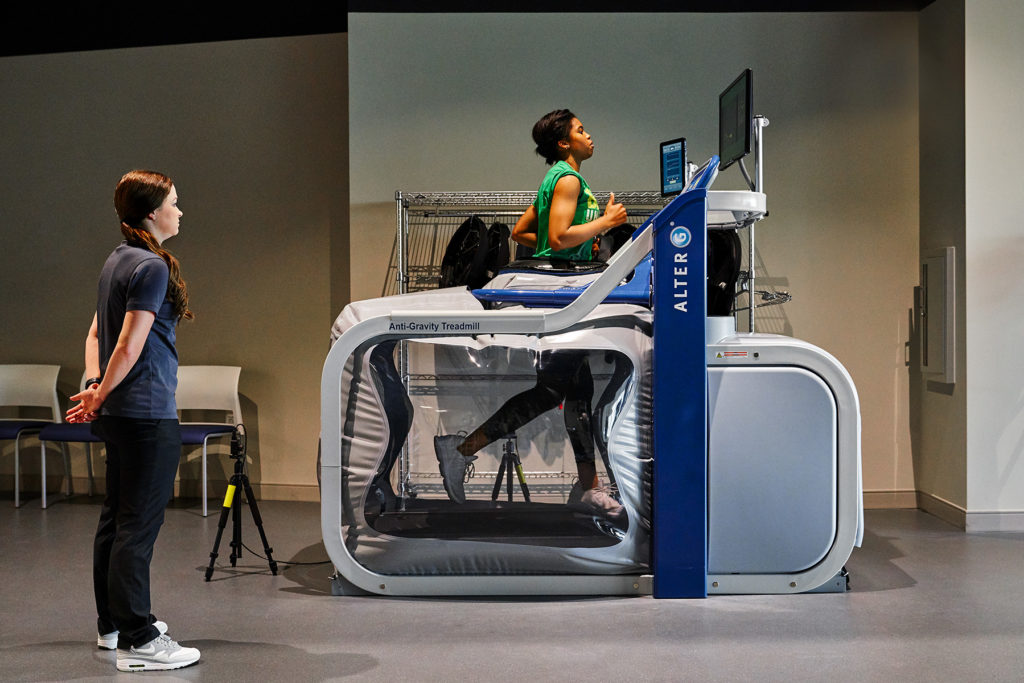 Although she was only a high school junior at the time of her injury, Alexis had already accepted a full-ride scholarship to play volleyball at the Division I United States Military Academy in West Point, New York. That made the decisions now facing the James family all the more critical. A prolonged impact from the injury could affect not only Alexis' volleyball career, but ultimately her education, as West Point enrollees must pass certain medical requirements to gain entry.
In youth-sports-crazed Collin County, Alexis had become the sort of patient that a number of North Texas health systems are racing to attract. As a field, sports medicine offers an entry point into longer-lasting, lucrative relationships with families. One-off surgeries and the resulting rehab are one thing; but it's the prospect of building a lasting association that so incentivizes healthcare leaders. One expert equates the patient "stickiness" to the world of labor and delivery: birth someone's child and you've started something. Similarly, get a young athlete back on the field after a torn ACL, and his or her family will remember you when it's just a sore shoulder or a cough or, for that matter, when mom has back pain.
In 2011, Men's Journal called Frisco the best place in the country to raise a young athlete. Investment at the pro level—by the NFL's Dallas Cowboys and the NHL's Dallas Stars, for example—has had a spillover effect. The medical community has taken note. In May, Dallas-based Children's Health held a grand opening for its new Specialty Center 2 in Plano, a gleaming, four-story, 203,000-square-foot center that houses a clinic as well as areas for rehab, training, and surgery, including the Andrews Institute for Orthopaedics and Sports Medicine, named after the renowned orthopedic surgeon Dr. James Andrews. Children's Health CEO Chris Durovich has pointed to the country's 2.6 million children who suffer sports-related injuries annually as reasoning for the investment, which was reported at $50 million during the 2015 groundbreaking. "Our job is to make life better for children," he said at the ceremony then. "So this is a natural extension of what we do."
Meantime, Baylor Scott & White Sports Therapy & Research at The Star was set to open in June—a 300,000-square-foot collaboration with the Cowboys and Frisco ISD. Bill Robertson, team doctor with the Dallas Stars, has linked up with Medical City Frisco, and now the two sides are eyeing a sports medicine facility of their own. Texas Health Resources also has expressed interest in the area.
The interest extends beyond Texas. After running a Tallahassee, Florida-based concussion clinic and caring for athletes at Florida State University and elsewhere, Dr. Scott Burkhart jumped at the chance to set up shop at the Andrews Institute. "There are so many concussions going on in this area that we don't have to fight"  for business, he says. At the same time, Burkhart recognizes and welcomes the competition the area has attracted—a contrast to what he saw in Florida: "As word starts to develop and get out about who does a good job with certain injuries, that's where people rise to the top."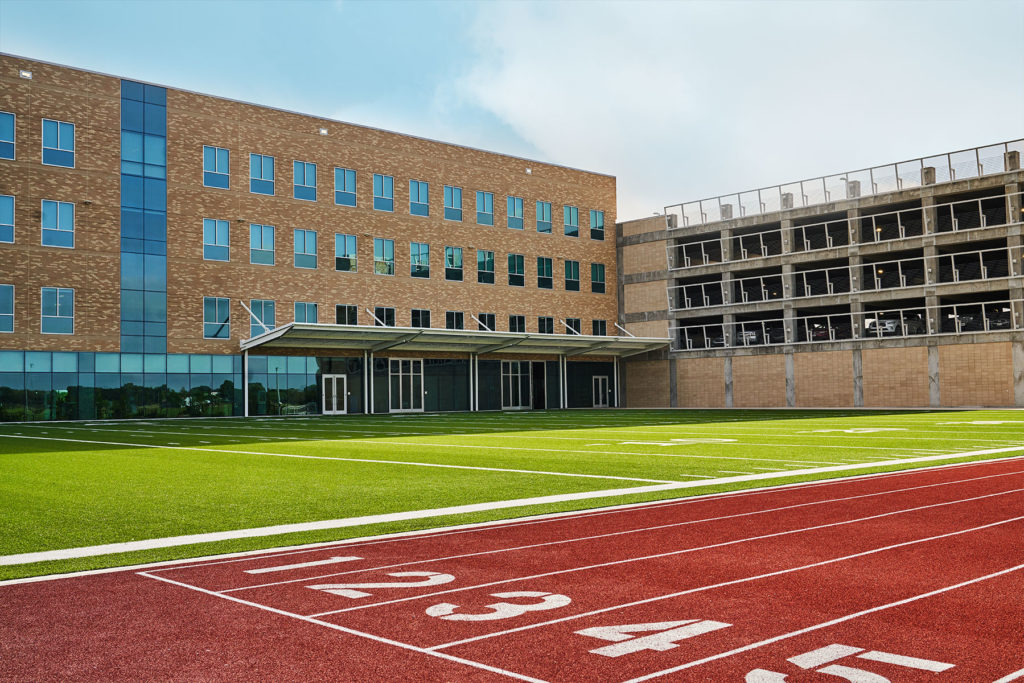 There's also the consideration of what a steady stream of relocations and growth has done for the communities of Frisco and Plano, now some of the most well-off in the region. The median household income in Frisco is $117,642 and the uninsured rate is just 7.7 percent. In Plano, where the population is nearly double, median household income is $88,398, with an uninsured rate of 13.6 percent. Those figures, courtesy of the latest Census data, handily beat the state figures of $56,565 and 18.6 percent, respectively. Frisco was the second-fastest growing city in the U.S. between 2015 and 2016, while Collin County grew seventh-fastest among all Texas counties from 2010 through 2017.
Burkhart points out that Andrews takes any sort of patient who walks through its doors, insured or ultra-insured or not. But he's also straightforward about the money that parents in the area are willing to plop down for the betterment of their kids' athletic goals, be that for the newest Titleist driver, top-of-the-line cleats, or, yes, for sports medicine.
"Look where we're at right now," says Burkhart, who sits across from me at The Shops at Legacy, in a coffeehouse where the beverage menu is 40 pages long. "There's not a McDonald's around for 5 miles. Kind of shows you the demographic."
This story originally appeared in the July issue of D CEO magazine. To read the rest, head to this link.