Coming up on three years since it first started treating patients, the Texas Center for Proton Therapy has administered proton beam therapy to 1,000 people. It's a rate that's kept the $105 million facility financially viable, even as it seeks to take on higher volumes moving forward, the center says.
"I think patient volumes have been pretty consistent with what I was expecting coming in," says Dr. Andrew Lee, who heads the facility. "This is not my first proton center. Just personally, I've been very pleased and honored to be part of the team that's brought proton therapy to the Dallas-Fort Worth area."
It was big news in 2012 when Texas Oncology said it would collaborate with the U.S. Oncology Network, Baylor Scott & White Health, and McKesson Specialty Health to plan a proton therapy center in DFW. When the Las Colinas-based Texas Center for Proton Therapy got up and running in 2015—ahead of schedule—it was the only facility like it in North Texas.
That remains true today, after plans for the other facility—one that would have been operated by UT Southwestern Medical Center—eventually fell through (its developer filed for bankruptcy three years ago). Previously, to receive proton therapy, North Texans would've had to drive to Oklahoma City or Houston, presenting logistical problems for a course of treatment that on average takes about five to six weeks of daily sessions.
Proton therapy is a cancer treatment option targeting tumors with powerful and highly targeted beams of radiation that proponents say can limit the damage to healthy surrounding tissue. Overhead costs are considerable, as the therapy requires three-story-tall, heavy, and expensive equipment and a high-power particle accelerator called a cyclotron.
Dallas was the largest metropolitan area left without a proton therapy center by 2015, but its facility came as part of a wave of investment that made the treatment much more accessible across the country. About 20 of them went up over the last decade; before that, there were just six. Investors jumped on a cancer treatment trend that appeared a sure thing to take off. Another 20 facilities are currently in development.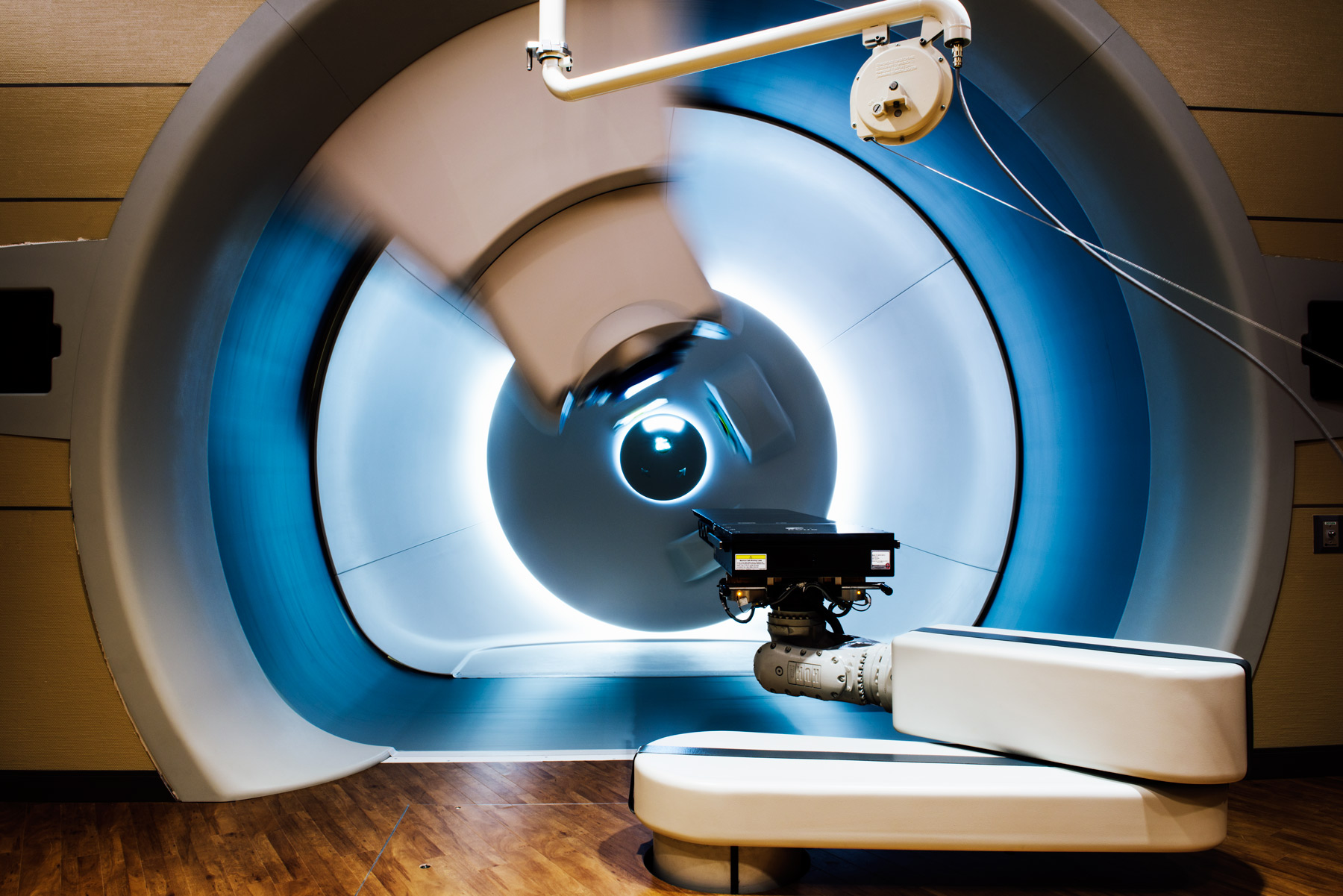 "A lot of these patients may be appropriate for more conventional forms of radiotherapy. It's just that we can probably execute the treatment plan a little bit better than older technology might be able to do," Lee says.
But a recent report by Kaiser Health News questions whether the futuristic treatment will bring its new investors returns. The report details financial struggles at the Maryland Proton Treatment Center, which has lost money during its first two years as patient volumes have come in well below projections, according to a former CEO quoted in the report.
To stay afloat, the Maryland proton center is restructuring to a nonprofit model, allowing it to use tax-exempt municipal bonds to refinance a $170 million bank loan. Still, original private investors "face huge losses," the story says. In addition to the Maryland center, KHN says proton centers in Virginia, New Jersey, Oklahoma, Tennessee, and Illinois have lost money.
The report also mentions the abandoned Dallas project; San Diego-based Dallas Proton Treatment Holdings LLC filed for Chapter 11 bankruptcy in 2015 and owed, at that time, $80 million to lenders that included Dallas oil magnate Kelcy Warren. (I'm curious as to whether UT Southwestern has any future proton therapy aspirations; I reached out Monday afternoon and will update if I hear back).
Lee maintains that while new locations should be well-thought out, there's still room for more proton centers across the country. He points to expansion not only in North America but in Europe and Asia.
"When you have a denominator of X number of centers, not every one of them is going to be successful," Lee says.
The Texas Center did not provide figures when asked about current patient volumes, but a spokesperson said that it is "financially viable." In response to questions about pre-launch volume projections compared to current patient volumes, the spokesperson replied: "We have the capacity to treat additional patients per day, but we are pleased with the response from patients and are meeting our goals. We're looking forward to continued growth and the opportunity to serve more patients."
"You can make pro forma action plans," Lee says of how the center has performed versus projections. "You never know until you start. But I think things have gone pretty well in the first few years."
As to whether DFW could support the two centers it was at one point expecting, Lee says that will depend on future growth in the area.
"As DFW continues to expand, getting from one side to the other is not as easy," he says. "Right now, our center can fulfill the needs of the cancer patients in the DFW area. In the future, we'll see."