Alzheimer's Researchers Stress The Importance of Detecting Its Earliest Signs
At a Monday evening fundraiser for Alzheimer's research at the George W. Bush Institute in Dallas, nearly 300 people got a high-level briefing on the irreversible brain disease from some of the nation's leading researchers in the field. The event for the Triumph Over Alzheimer's group—founded in 2017 by Leslie Ann Crozier, whose mother had been diagnosed with the disease three years earlier—included dinner, an auction, and a special symposium titled "Research 'Rock Stars' Take on the Myths and Realities of Alzheimer's."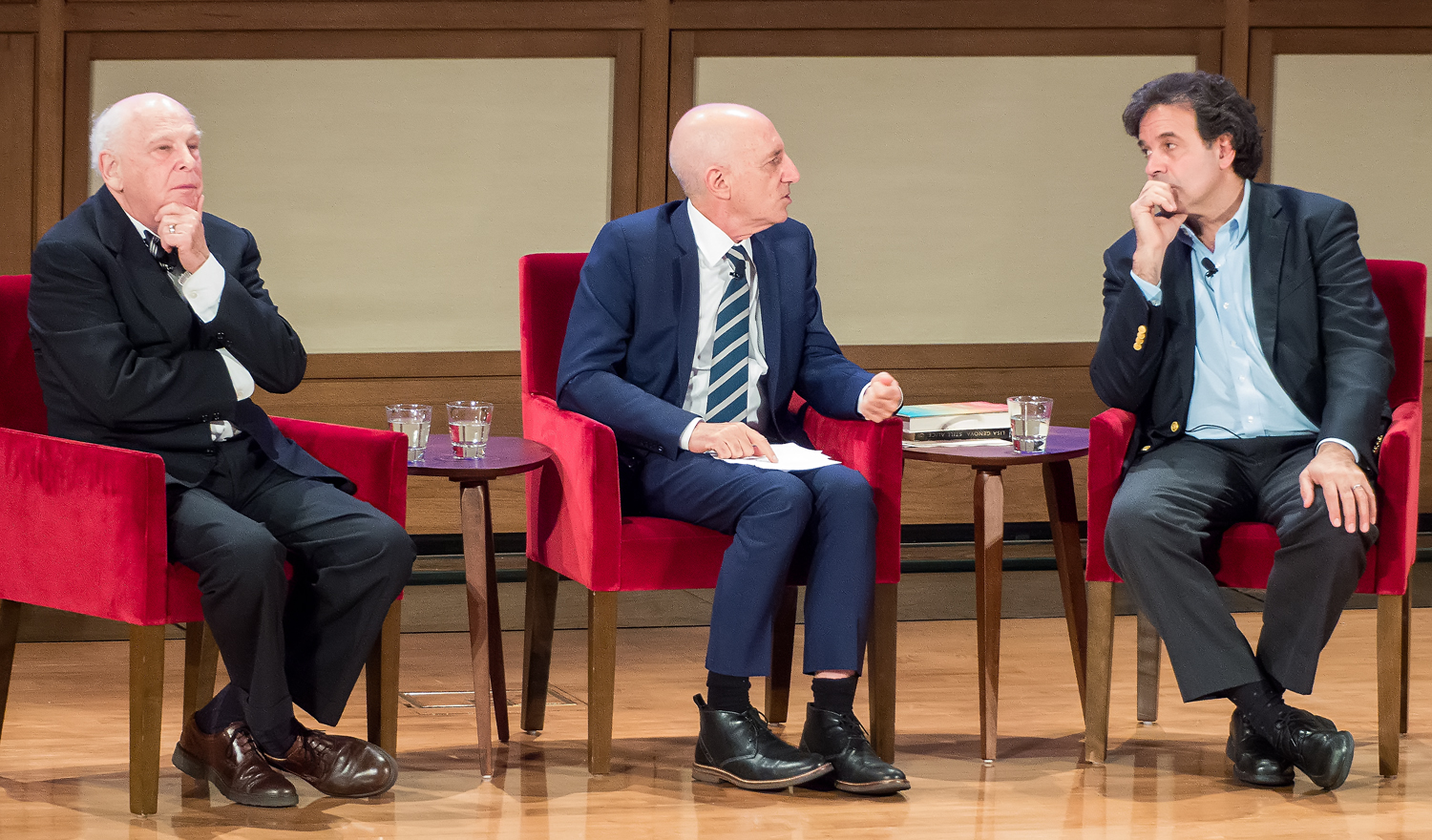 Participating in the symposium were Dr. Roger Rosenberg, director of the NIH-funded Alzheimer's Disease Center of UT Southwestern Medical School, and Dr. Rudolph Tanzi, the Joseph P. and Rose F. Kennedy Professor of Neurology at Harvard University. (Tanzi, who's been called the "Rock Star of Science" by GQ magazine, also plays keyboards for the rock group Aerosmith.) The discussion was moderated by Dr. Michael Hayden, Killam Professor of Medical Genetics at the University of British Columbia.
The panelists began by noting that Alzheimer's, which will strike 500,000 Texans, is a progressive disease that has strong genetic underpinnings and some common denominators: shrinkage and atrophying of the brain, and impairment of one's memory ability.
Important "causes" of the cell death and tissue loss that characterize the disease are likely to be "plaques and tangles," the researchers explained. Plaques are abnormal clusters of proteins called "beta-amyloid" that gum up nerve cells, sometimes triggering inflammation in the brain, while tangles are fibers of a protein called tau that form inside dying cells. Both impair learning and memory functions, and then can spread to other areas.
Research to stop "neuroinflammation" is a real key, the panelists said. "The brain's immune system is primitive—like an oyster's," Tanzi said. So "it's the brain's response to inflammation" that plays a big role in triggering the disease.
"The elephant in the room is, we don't diagnose Alzheimer's until we start seeing symptoms," Tanzi added. "We need to start determining the [amyloids] with a scan, 20 years before the disease shows up." Hayden agreed: "What Rudy is saying is, just as we do with heart disease, where you can lower your cholesterol and help prevent a heart attack, let's find a way to measure the early signs, before the disease starts."
Rosenberg pointed out that certain factors increase one's risk of developing Alzheimer's, including smoking, diabetes, obesity, a lack of exercise, poverty, and malnutrition. Tanzi noted that a "seven-day plan" could help protect the brain and possibly prevent dementia (which afflicts 70 percent of Alzheimer's patients).
Tanzi's so-called SHIELD plan, developed with Dr. Deepak Chopra of the Chopra Foundation, consists of: "S" (for sleeping at least seven hours a night); "H" (for handling stress); "I" (for interacting with others); "E" (for exercise); "L" (for learning new things); and "D" (for diet, preferably a Mediterranean diet focusing on fruits, nuts, vegetables, and olive oil).
Asked what people could do to "make a better world" for Alzheimer's sufferers, Rosenberg stressed the importance of more government funding for research. In addition, he said, "We should state our case. Cancer overcame its stigma, but we're just beginning … Mutual support by friends and family is also important. And, we should support good insurance—long-term care as a right, not a privilege."
Crozier's Triumph Over Alzheimer's nonprofit, formerly called It's Their Time, kicked off its fundraising last May, when a cocktail reception at Dallas' Mansion on Turtle Creek wound up netting $100,000. All the proceeds were promptly turned over to Rosenberg's research and DNA vaccine efforts at UT Southwestern Medical Center. Before the auction Monday night, Crozier said this year's fundraiser already had raked in $175,000. The 2018 net, she added, will benefit the research of Rosenberg and his UT Southwestern team as well as Tanzi and his team at Harvard.