A law firm representing a patient left in a vegetative state after a nurse's alleged actions says it's taking steps to file suit against Irving-based Christus Health System.
Meanwhile, Tyler Police have unsealed the arrest affidavit in the case, shedding light on an investigation that led to the arrest of William George Davis, 34, last week. Davis, a nurse at the time who worked at Christus Mother Frances Hospital – Tyler and was assigned to the Louis and Peaches Owen Heart Hospital, was arrested for the murder of 47-year-old Christopher Greenaway. Greenaway died of an ischemic stroke caused by an air embolism, according to an autopsy.
According to the affidavit, police have security footage of Davis, during late night or early morning hours, entering the rooms of patients who were recovering from heart surgery, and to which he wasn't assigned. Based on brain scans and other factors, medical experts consulted by police concluded that Davis must have introduced air into the arterial lines of those patients, causing them to suffer strokes shortly thereafter (and almost immediately after the security cameras catch him leaving the rooms), according to the affidavit.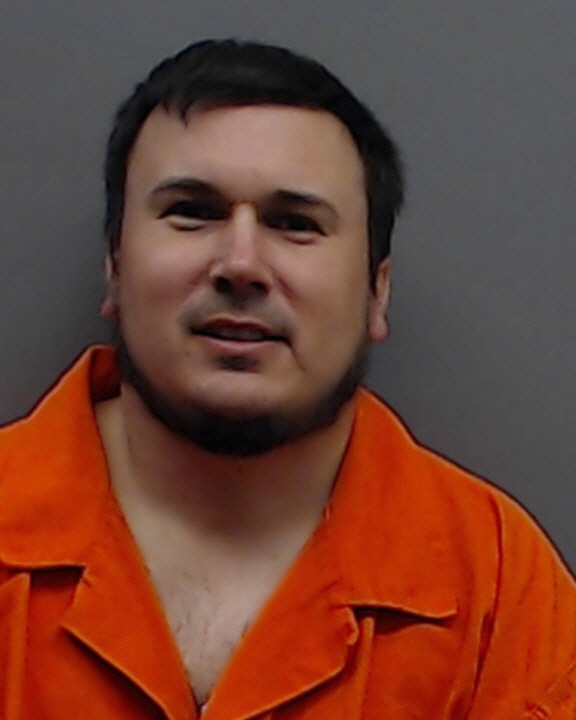 Police concluded that Davis "intentionally or knowingly caused the death of Christopher Greenaway by introducing air into his circulatory system."
Authorities are aware of seven incidents ranging from June 2017 to Jan. 2018, but the affidavit focuses mainly on three: that of Greenaway, 58-year-old Joseph Kalina, and 63-year-old Pamela Henderson.
Greenaway and one of the other seven have died, the affidavit says, although during a press conference last week, police only announced the murder charge for a single patient. Police said at that time that additional charges for aggravated assault will be announced when the formal charges are filed by the Smith County District Attorney's Office.
San Antonio-based Crosley Law Firm said late last week that they'll be filing a medical negligence claim on behalf of Kalina. The Tyler Morning Telegraph has that story, which features lead attorney Tom Crosley saying, "We want to know what the hospital knew and when they knew it."
Christus issued a statement saying that it's limited in what it can discuss because of the ongoing investigation and federal privacy regulations. The hospital system brought the evidence to police on Feb. 8, according to the affidavit. Davis was fired on Feb. 15, according to a ruling by the Texas Board of Nursing, which revoked Davis' nursing license in March.
(Update: I need to jump in and clarify this timeline. Although it's true that the first time Christus and Tyler PD sat down to talk was Feb. 8, Christus points out that police knew about the incidents earlier. That's because Christus brought it to the Smith County District Attorney's office on Jan. 28. That office notified police a day later. It's likely that none of this much matters in the way of patient safety, however, because as the hospital system makes clear, they pulled Davis from patient care on Jan. 25, the day Kalina suffered a stroke.)
Consulting medical experts, police connected the dots on the air that was present in the brains of various patients who'd suffered strokes after they'd otherwise been on a normal path to recovery.
Dr. Kennth Layton, a Dallas-based neuroradiologist whose opinion is attached to the affidavit, concluded that the air "must have been introduced through the patients' radial arterial lines in a forceful manner." Layton was asked to examine the cases of Greenaway, Kalina, and Henderson. He determined that there was "no other logical explanation" for the events.
"The actions of nurse Davis led to the death of Mr. Greenaway and the permanent injuries suffered by Ms. Henderson and Mr. Kalina," Layton's opinion reads.
Dr. John Ralston, chief forensic pathologist for Beaumont-based Forensic Medical of Texas, examined the circumstances of Greenaway's death. Similarly, the path he lays out leads to Davis. His findings:
The presence of an air embolus in the brain indicates a substantial amount of air entering the arterial circulation from an external source. Such events are possible in cases of severe trauma in which an artery has become damaged and is exposed to air, in cases of decompression sickness (the bends) as seen in divers, or in cases of introduction of a bolus of air through an arterial catheter. Had the source of the air embolus been venous, then the area affected would have been the pulmonary vasculature, not cerebral. In light of the findings that a number of patients suffered very similar injuries in the same hospital ward over a period of approximately seven months and that some of those patients have evidence of manipulation of their arterial line immediately preceding their own acute cerebral events, the logical conclusion is that the underlying cause of the events is deliberate introduction of an air embolus into the patients' arterial lines.

In view of these findings, the cause of death of Christopher Greenaway is cerebral ischemia due to an induced air embolus.

The manner of death is homicide.
Get the D CEO Healthcare Newsletter
Stay informed with a detailed weekly report on DFW's evolving healthcare industry.