UTA Researcher Gets $3.3 Million to Study Cardiovascular Disease, Including Gender's Role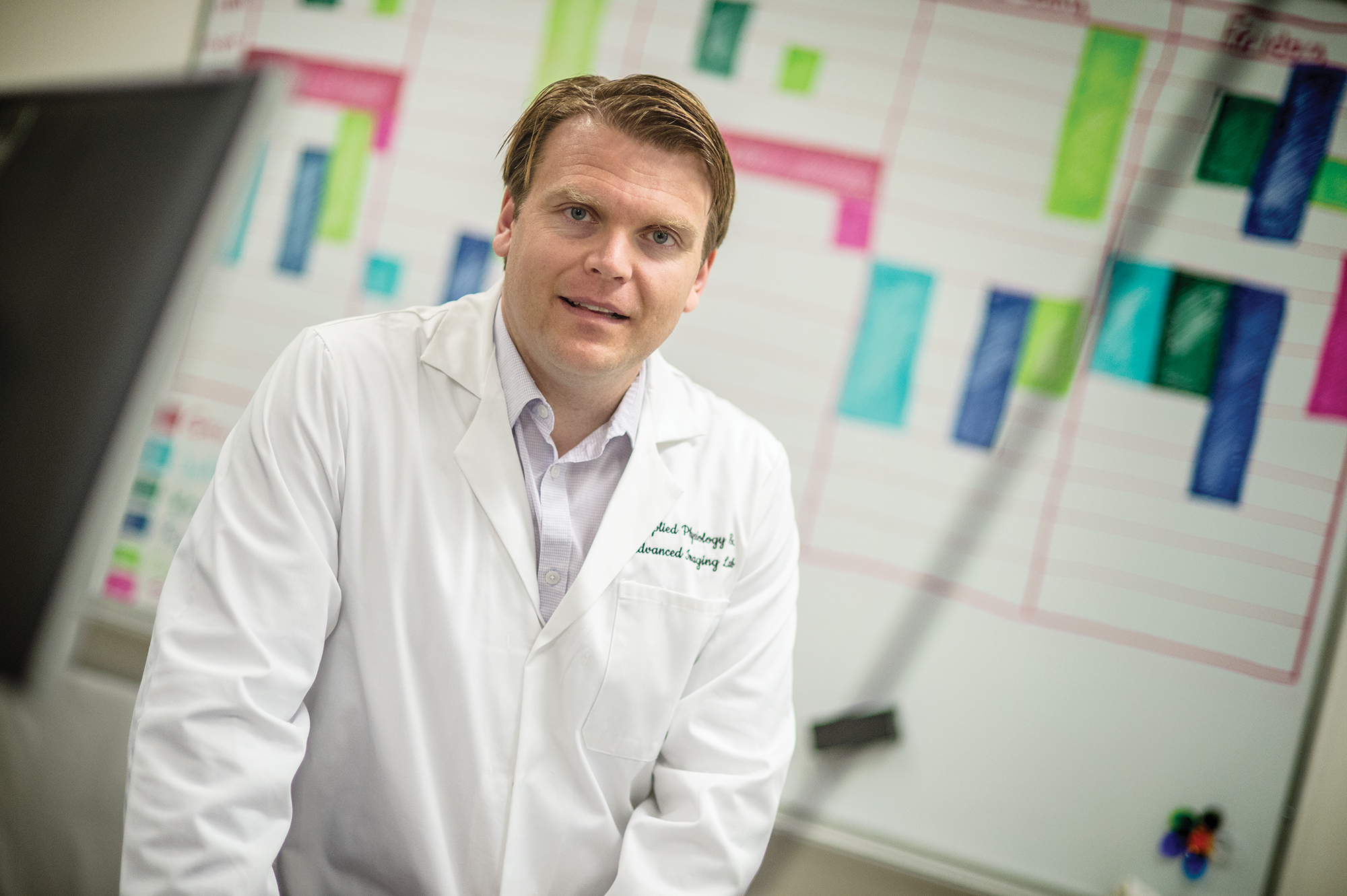 An assistant professor of kinesiology at the university of Texas at Arlington, Michael Nelson, has secured a five-year, $3.3 million grant to study the link between fat storage in the heart and cardiovascular disease. He'll also look at how gender influences the development of cardiac dysfunction.
The grant comes from the National Institutes of Health. Here's Nelson and UTA with more about the genesis of the project:
"You're not supposed to store fat in the heart, but patients who suffer from obesity, diabetes or heart disease tend to store more fat in the heart," Nelson said. "This excess fat is often linked to structural and functional abnormalities. Interpretation of these data is always difficult however, because these patients also tend to have other cardiovascular abnormalities, such as insulin resistance and hypertension. Our study attempts to address this previous limitation."

Nelson and his team will study the effects of excess fat in isolation of cardiovascular or metabolic risk factors. Their preliminary data shows that men may respond differently than pre-menopausal women, who appear to be protected despite similar levels of fat in the heart. Nelson and his team of researchers will spend the next five years studying 60 healthy subjects – 15 men and 45 women – between the ages of 18 and 30 to better understand the links between different factors.

"The incidence of heart disease in premenopausal women is much less than their age-matched male counterparts," Nelson said. "After menopause, however, women quickly catch up to men, and in some cases, surpass them."
Nelson will work with a team of researchers that spans individuals at UT Southwestern, Cedars Sinai Medical Center in Los Angeles, the University of Colorado in Denver, and other departments within UTA.