THR and UT Southwestern Start Construction on $270 Million Project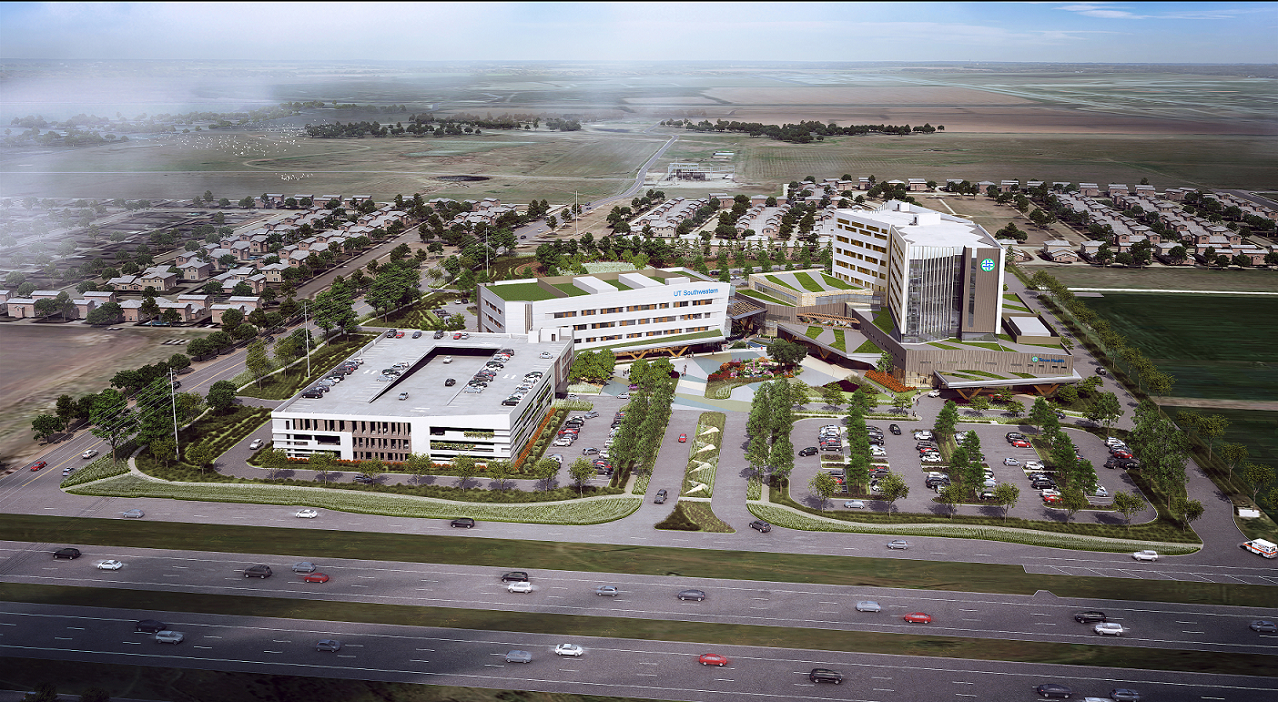 Texas Health Resources and UT Southwestern are continuing their more-than-50-year partnership. The two have begun construction on a $270 million acute care hospital and multi-specialty clinic complex in Collin County. It's expected to open in late 2019.
The two health systems will be the first to have space at Frisco's healthcare campus project. Texas Health and UT Southwestern will share a campus side-by-side in two separate buildings. Providers at both institutions will work together on patient care. According to Texas Health and UT Southwestern, its ongoing operations "are expected to provide significant economic impact to the [growing] Frisco area."
Texas Health Frisco is creating an 80-bed acute care hospital spanning 325,000 square feet. It will include an emergency department, surgical services, women's services, and a neonatal intensive care unit. The hospital is using an open model for medical staffing, hiring local independent physicians, UT Southwestern faculty, and Texas Health physician group providers.
UT Southwestern, meantime, will build a multi-specialty clinic spanning 120,000 square feet. The facility will become an extension of its Peter O'Donnell Jr. Brain Institute, providing "neurology, spine surgery, and concussion rehabilitation" services. The clinic will also include ophthalmology, otolaryngology, gastroenterology, and dermatology services. Its first floor will be dedicated to physical medicine, rehabilitation, and therapy.
Barclay Berdan, CEO of Texas Health, said in a statement: "Texas Health purchased the Frisco land in 2007 because we recognized the incredible potential for growth in this area. Today we see the increased need for more access points across Collin County, and we are privileged to be able to meet those needs."
Dr. Daniel Podolsky, CEO of UT Southwestern, added: "We are dedicated to providing affordable, high-quality, patient-centered care delivered through a comprehensive, coordinated network designed to offer the very best experience for patients and their families. We look forward to growing with the city of Frisco and its surrounding communities for many years to come."