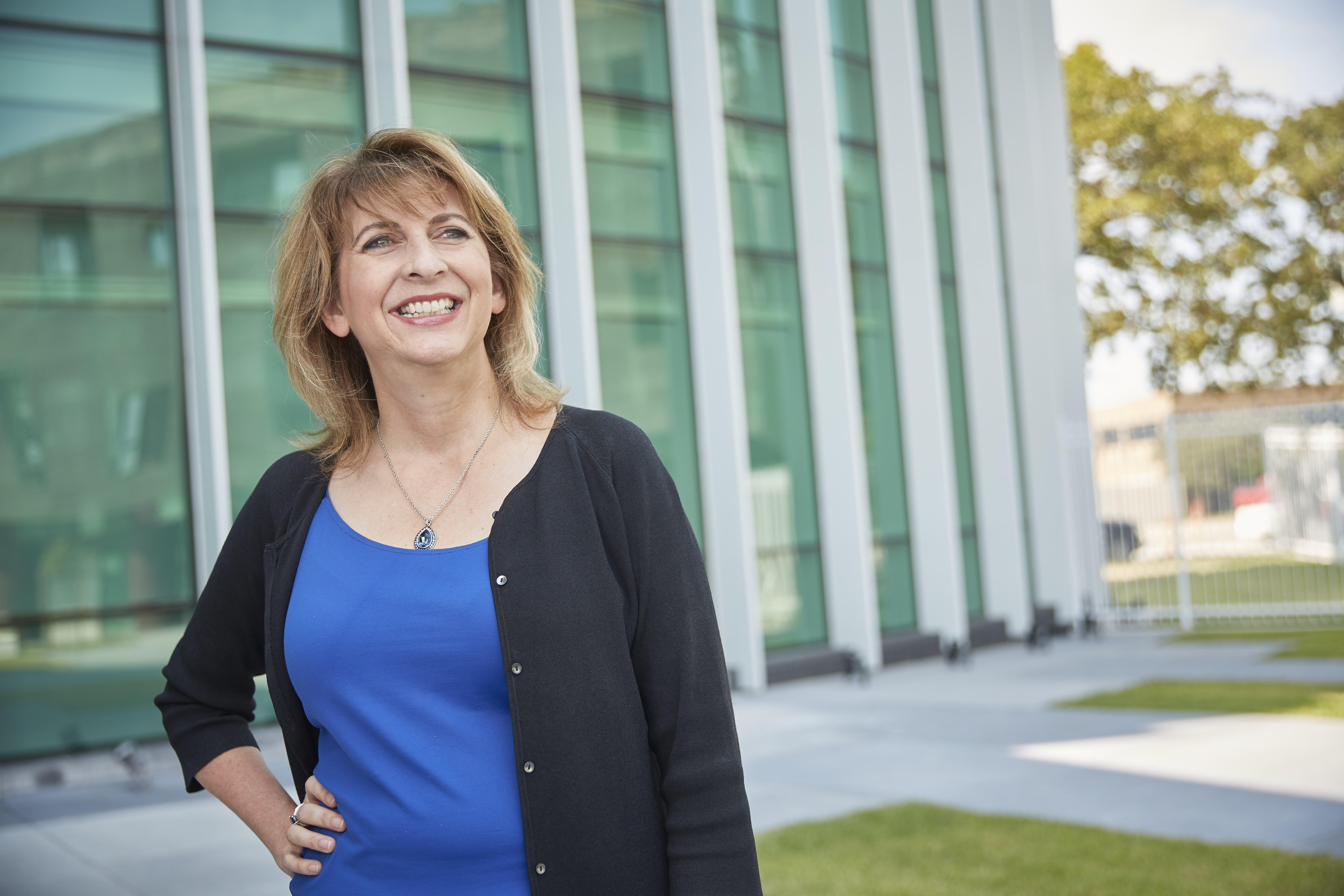 Leanne Young, CEO and executive director of the University of Texas at Dallas' Brain Performance Institute, is a loyal UT alumnae. After receiving her bachelor's degree in mechanical engineering and later her Ph.D at UTD for cognition in neuroscience, Young is headed back to her alma mater to lead UTD's new brain-science innovation facility.
I spoke to Young about the Brain Performance Institute's goal to enhance how people think, work, and live through neuroplasticity exercises upon the center's opening on October 12.
Can you tell me about the new center and its projected impact on Dallas-Fort Worth?
"The center spans 62,000 square feet adjacent to the Center for Brain Health on Mockingbird. It's a 100 percent brain-healthy building and its design was inspired by the frontal lobe of the brain.
"We expect to add skilled healthcare-related jobs in Dallas. Forty-two jobs will be added in the next year, and 107 are projected to be added by 2025. These jobs include clinicians, researchers, scientists, and data analysts.
"For the community, we will train and treat about 61,000 people in 2017-2018, and 147,000 by 2025. These will mostly be adolescents in middle school brain programs, veterans, corporate executives, and those who have had traumatic brain injuries."
What's the financial impact?
"For the local DFW economy, it would be a $2.5 million contribution to the healthcare sector for 2017-2018, and a $7.4 million impact in 2025. Our projected revenue for the center is $20 million by 2025."
So what is neuroplasticity? And what are these neuroplasticity programs designed to do?
"Neuroplasticity is the ability for your brain to change. With research nowadays showing our brains can change over the course of our lifetime, the Brain Performance Institute is funneling research and strategies to change the brain and have patients understand its thought process more and use more of its capacity.
"Our programming falls into four major categories. The first is brain performance assessment, which provides neuropsychological and cognizance tests to show how well your brain is performing in higher-order thinking, problem solving, and innovation. Our second category is cognitive training, where we educate people in strategies in how to use the brain critically….It mostly applies to working with traumatic brain injury patients or lawyers. Next is social cognitive training. This teaches people who need to interact in a social way, and cognitively understand what's going on in that interaction….Its roots are in working with children with autism or Asperger's syndrome. And our last category is mindfulness, to be able to work well in a highly sensitive and stressful environment under pressure."
What's the mission behind these programs, and specifically in brain health?
"We want to show that we're not just a standard doctor's office…. We are a mental health facility and want to help people get rid of the negative connotation derived from brain health. Our scientific and research-based training and programs were devised to help people come to terms and be open about utilizing mindfulness and their mental health.
"We are trying to capitalize brain health in DFW. We're hoping to substantiate three things: working with youth and teachers to train educators to communicate with younger children in a way that aligns with how that age group works; providing programs to educate the UTD population and surrounding community members by leading national brain science experts; and finally, increasing brain health research in Dallas with our findings and programs and studies.
"Overall, the strategies we teach [aim] to maximize how people do their job, interact socially, and rationalize things."
Finally, what can you tell me about the October opening ceremony?
"We actually have an opening week where people can tour and visit the facility. Our official ribbon-cutting is October 12 to kick-start that week. Laura Bush and Dallas Cowboys players will be attending.
"I hope during this week that patients, doctors, business executives, and more can see that they're able to enhance the way their brain functions and appreciate the work it does, as that's the reason we operate."