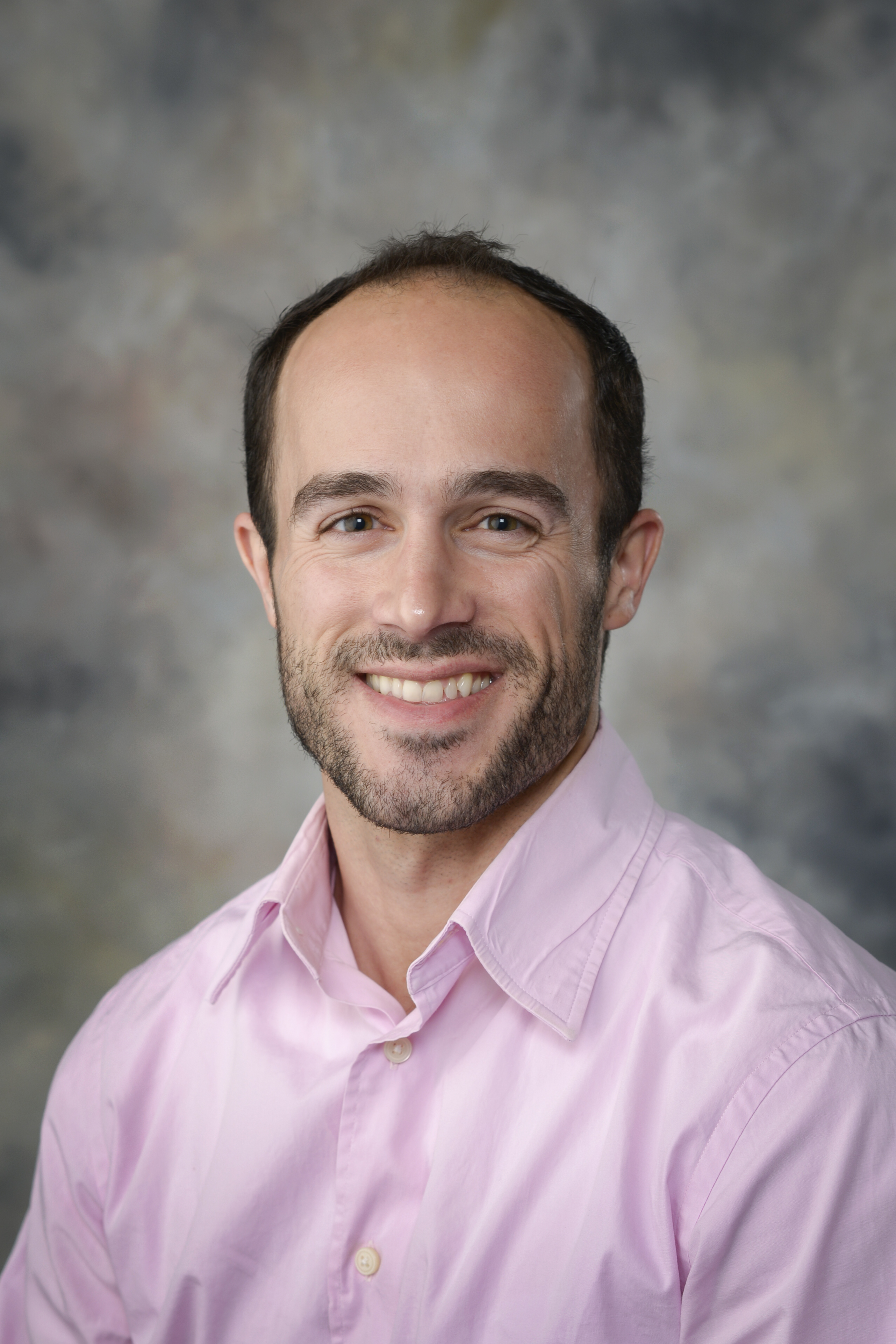 Dr. Nicholas Westers, a clinical psychologist at Children's Health and an assistant professor at UT Southwestern, is aware that a significant number of Hurricane Harvey victims are children. And millions of children and adolescents who weren't directly impacted by Harvey nonetheless saw images of the Gulf Coast and displaced people in shelters, like the one at Dallas' Kay Bailey Convention Center. Those images, Westers believes, are hard for younger people to process.
Westers's medical and education background provides him in-depth insight regarding children's psychology. He earned his bachelor's degree in psychology at Oral Roberts University in 2005, then pursued his master's and Psy.D degree in clinical psychology at Regent University. He remained at Regent as an adjust psychology professor before moving to Miami to complete his pre-doctoral psychology internship at the University of Miami's Jackson Memorial Medical Center. After his stint there, Westers completed his post-doctoral psychology fellowship at Baylor College of Medicine and Texas Children's Hospital, which led Westers to move north to Dallas.
I spoke to Westers about what happens to young people who are exposed to images of Hurricane Harvey; how to handle the information accordingly; and how adults can help children handle trauma surrounding natural disasters.
What do you think the displaced children from Hurricane Harvey, and the children seeing its effects unfold, will be experiencing?
"I think one thing that's important to recognize is their capacity to be resilient in the face of adversity. I don't believe every child or adolescent coming to Dallas will be necessarily 'traumatized.' But I do think they could be experiencing symptoms of trauma, especially if they lost their home or if their life was at risk. We know they're more scared, but we don't want to assume everyone is feeling the same since each experience is unique.
"It's important that [medical professionals] listen to them and their parents and validate all the experiences and feelings. And in doing so, we should try to regulate their routine as much as possible, whether they're in a shelter or with relatives … It's important to keep that comfort and consistency with them."
What are some age-appropriate ways parents/guardians/adults can talk to children and adolescents transparently about natural disasters?
"We don't want to dismiss the seriousness of what's going on, but we don't want to cause unnecessary fear. Based on the [age] level—like for younger kids—one thing you can do is talk about what they've heard, and give a developmentally, appropriate response. They don't need to know every detail about natural disasters like hurricanes, but we can tell them we'll always have a plan, we will try to keep them safe, and do that as a family.
"A lot of younger children might see on the news the devastation, but they also might think this will happen in Dallas or Fort Worth, and it wouldn't occur here, but they don't know that… So we need to help them understand where a hurricane or flood occurs, but help elementary and younger kids understand where these things develop/occur. And most importantly, reassure them that they have a plan in place.
"One of my favorite quotes is what Mr. Roger's mother would tell him when he would be scared as a child: 'Look for the helpers, they'll always be helping… You'll always find people who are helping.' For elementary kids, that's important to focus less on the devastation, but more on the 'camaraderie' of people coming together."
What's your advice for adults to help children who are witnessing this in DFW?
"I think it's getting them to feel like they're a part of the solution and helping positively. Maybe have them write a letter or draw a picture to another child in a shelter or with a family who was affected by the hurricane. That can foster a sense of self-efficacy, so despite their age, they still can make a difference and have a sense of control. Identify ways to help! And with the parents, they need to take care of themselves as well in order to best help the children, too."
Get the D CEO Healthcare Newsletter
Stay informed with a detailed weekly report on DFW's evolving healthcare industry.