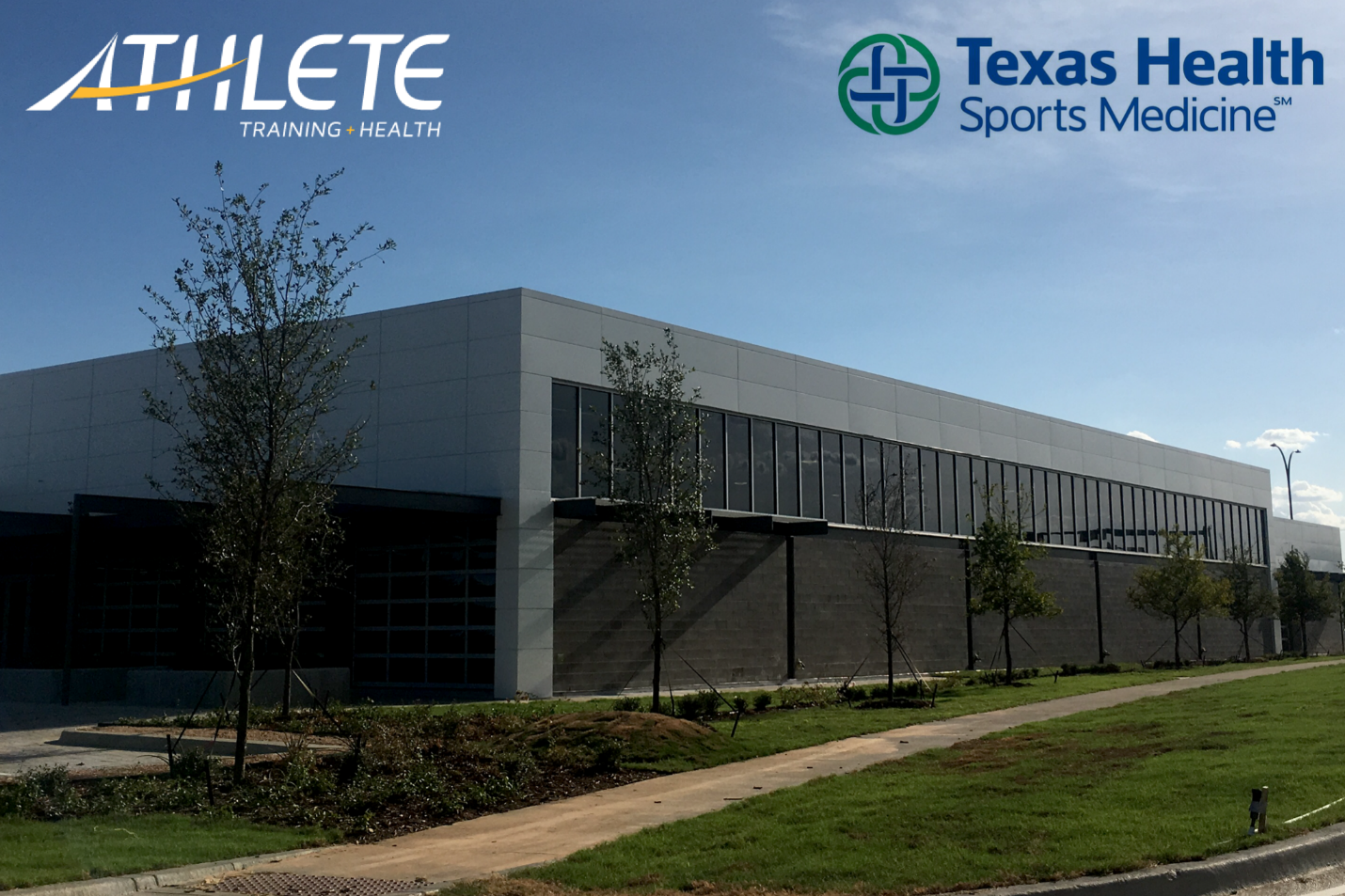 Texas Health Resources is opening a co-branded sports medicine and rehabilitation facility in North Texas with Houston-based Athlete Training and Health. The Texas Health Sports Medicine and Athlete Training and Health center will begin in the fall in Arlington.
Texas Health is collaborating with Sideline Orthopedics and Sports and ATH. According to Texas Health, the sports medicine facility will offer on-site orthopedic specialists, rehabilitation services, and performance training for athletes of "all levels."
The sports medicine center will operate as a department of Texas Health Arlington Memorial Hospital. The Texas Health Sports Medicine rehabilitation team and SOS' Dr. Lindsey Dietrich, will treat patients for physical therapy. Additionally, ATH's staff will provide sports performance improvement services.
The co-branded facility will divide up the 25,000-square-foot space.
Texas Health will occupy 10,000 square feet and ATH will occupy the remaining 15,000 square feet.
Brett McClung, Texas Health's executive VP and chief of north zone operations, said in a statement: "Texas Health is continually looking for opportunities to enhance the services we provide to our community. This model of care allows us to meet our consumers where they are and be a reliable resource through their journey."
Get the D CEO Healthcare Newsletter
Stay informed with a detailed weekly report on DFW's evolving healthcare industry.