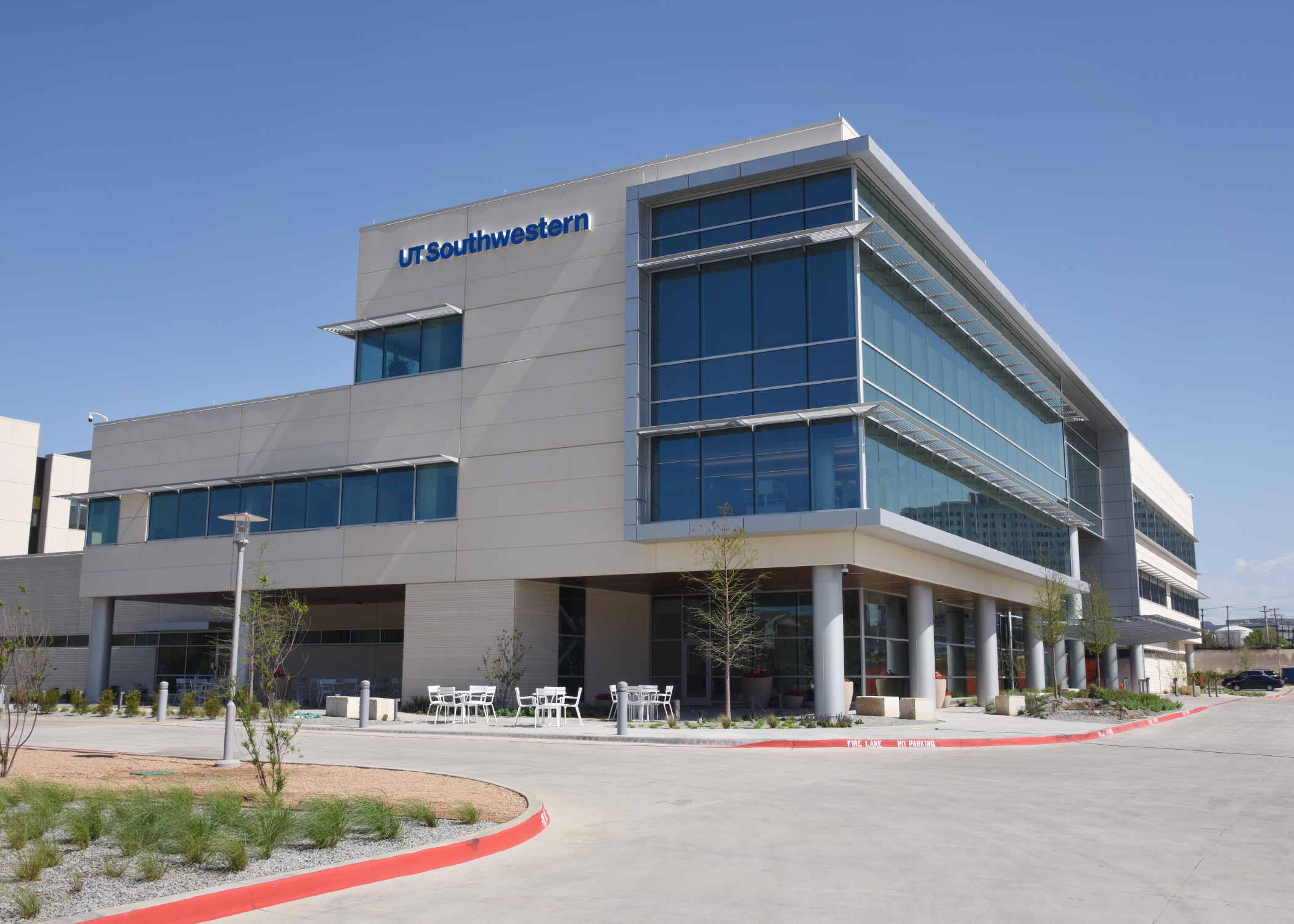 UT Southwestern Medical Center unveiled its $66 million radiation oncology center March 31. Called the William P. Clements Jr. University Hospital Harold C. Simmons Comprehensive Cancer Center–Radiation Oncology Building, the three-story, 63,000-square-foot structure is the largest individual facility for radiation oncology in North Texas. It started accepting patients on Monday.
In this new facility, the hospital's physicians and caregivers are able to treat brain tumors, breast cancer, esophageal cancer, gastrointestinal cancer, genitourinary cancer, gynecologic cancer, head and neck cancer, lung cancer, lymphoma, and spinal cord tumors.
The radiation oncology center also holds a comprehensive mix of cancer treatment technology which is "designed to increase the safety and effectiveness of radiation therapy," according to UT Southwestern. The technology includes CyberKnife robotic radiosurgery systems as well as GammaPod systems, which are specifically designed to treat early-stage breast cancer.
Other services the center will provide are enhanced disease-site specialization and dedicated areas for each major disease site, which will help streamline providers' efforts to treat patients.
Radiation Oncology department chair Dr. Hak Choy says the department's mission is three-fold.
"[Our goals are] to deliver world-class care to our patients using the most advanced technologies available; to conduct groundbreaking research; and to provide quality education to the next generation of medical practitioners and scientists," Choy said.
Get the D CEO Healthcare Newsletter
Stay informed with a detailed weekly report on DFW's evolving healthcare industry.