Medical City Fort Worth Completes Name Change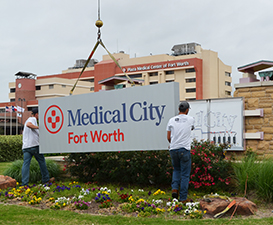 Plaza Medical Center has officially changed its name to Medical City Fort Worth. This is part of an ongoing, $100 million expansion and improvement project for the hospital.
Internal changes have also been made. Medical City Fort Worth's websites, social media, and employee email addresses have been updated to match the new name.
In addition to the name change, Medical City Fort Worth soon will begin construction of a $64 million patient tower. The three-story building will house a new emergency department, 28-bed intensive care unit, and a rooftop helipad. A groundbreaking ceremony will be held May 15 for the new project.
Medical City Fort Worth also reported other improvement projects at the hospital. It recently completed the addition of a neuro-interventional radiology lab costing $2.3 million. Other current improvement projects include a new cardiac electrophysiology lab, an in-patient rehabilitation unit, two Da Vinci Xi robotic systems, and updating other dated equipment, facilities, and programs.
Clay Franklin, CEO of Medical City Fort Worth, believes the name change is beneficial because "Medical City is a trusted name with an immediately recognizable reputation."
"For years we have been a corporate family connected under Hospital Corp. of America," Franklin said. "Now, the public and our patients will be able to immediately identify our expansive and unified system of care in their own communities."