'Healthy Zone' Schools Program Adding 27 Schools, 13,000 Students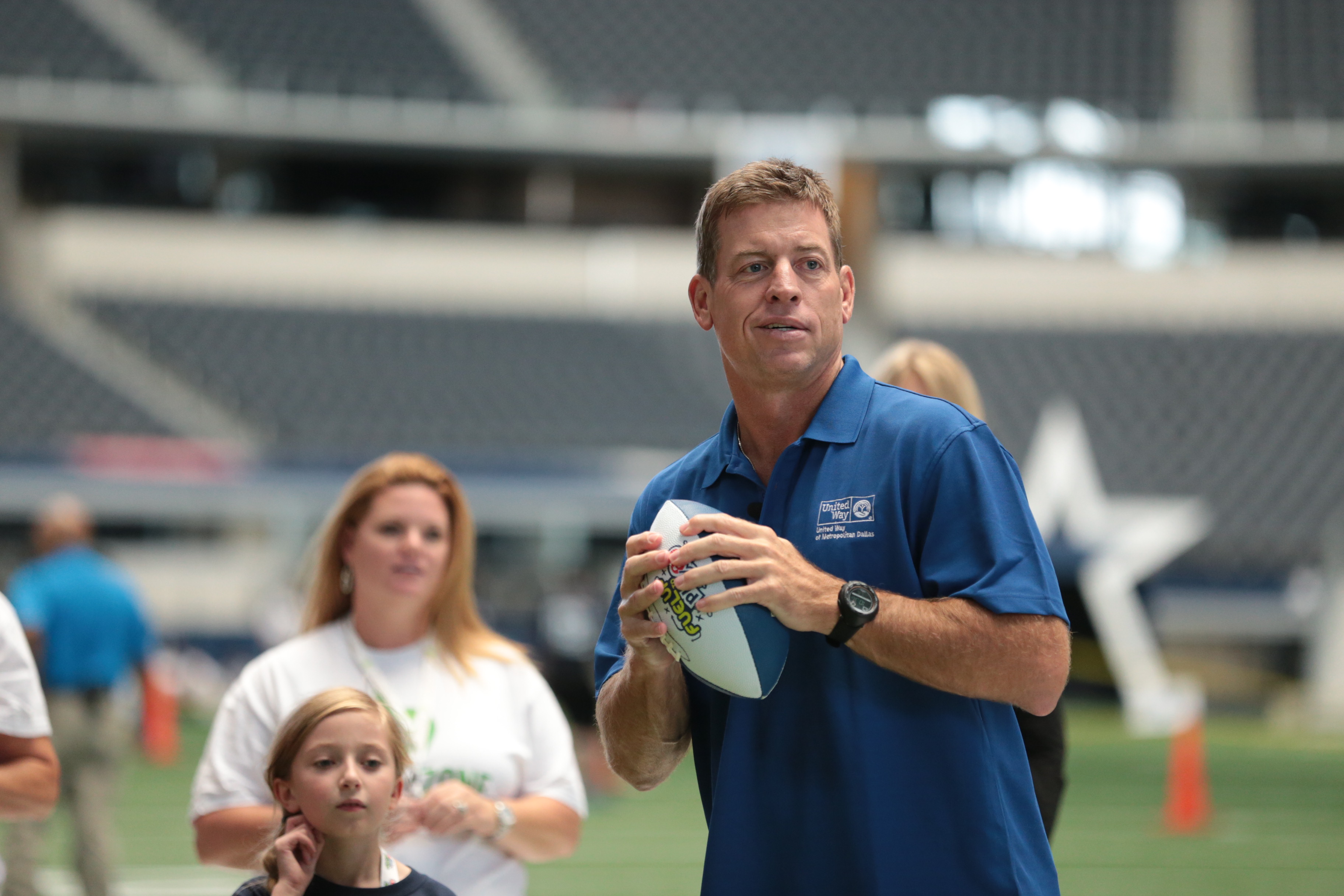 No fewer than one in three American children is overweight or obese—a figure that has tripled in the last 10 years, according to the Centers for Disease Control and Prevention. To combat the troubling trend, a partnership between The Cooper Institute and the United Way of Metropolitan Dallas is attempting to engage and equip local students to improve their health and fitness. Today that partnership—a program called The Healthy Zone School Recognition Program—will kick off its fourth year with an event on the field at AT&T Stadium in Arlington.
There, former Dallas Cowboys quarterback Troy Aikman and Charlotte Jones Anderson, the 'Boys executive vice president and chief brand officer, will announce the 2015-'16 Healthy Zone program. It will be disclosed that, this year, the program is expanding to include 117 local schools and 72,000 students, up from 90 and 59,000, respectively, last year.
As part of today's event, nearly 100 elementary and middle-school students from Healthy Zone Schools across North Texas will face off against their P.E. coaches in a football circuit tournament, intending to show how youth fitness can be fun. To conclude the competition, Hall of Fame QB Aikman will lead the student team that advances to the final round against the top team of coaches. It's all part of the day's Healthy Zone School orientation activities for new coaches and educational staff.
Dr. Laura DeFina, Cooper's president and CEO, and Jennifer Sampson, president and CEO of the United Way of Metropolitan Dallas, will join Aikman and Anderson to celebrate the health-and-fitness program, which seems to be working. Tests show that, during their first year in the program, 25 percent of students enrolled in Healthy Zone Schools improved their body composition, while 31 percent improved their aerobic capacity.
The program provides schools in need with about $7,000 in funding for physical education equipment, health promotions, and parent education tools to implement healthy practices on their campuses. It also recognizes schools for trendsetting work in encouraging health and wellness. Schools are selected through a competitive application process. The program is open to all public, private, and charter schools in Dallas, Collin, Rockwall, and southern Denton counties.