Why You Need To Know Turnaround Hospital Chief Raji Kumar
WHY YOU NEED TO KNOW HER:
Because CEO Raji Kumar helped suture an open wound at Dallas Medical Center when it was bleeding $2 million a month. When she got to the Northwest Dallas hospital in 2010, Kumar remembers there being just four cars in the parking lot and 17 patients inside. She and her husband had driven down from Michigan, not anticipating that the hospital's finances would be in such disarray that she would have to use her own credit card to pay the hospital's electric bill.
"I had to close down an entire floor because the roof was leaking and I couldn't afford to fix it," Kumar says. "The only line of credit for this hospital that I could find was my personal American Express credit card."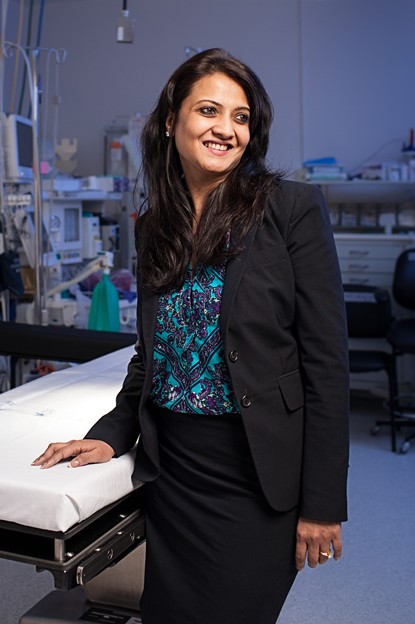 It's a much different story now. In 2014, the hospital posted EBITDA of $18.7 million on revenue of $94.1 million. Revenue in January of this year reached $8.7 million, netting the hospital more than $2 million. That was the best-performing month in the hospital's history—and the direct inverse of the financial state before Kumar, 40, got there. 
The facility's location near the intersection of Interstates 35E and 635 is a blessing and a curse. Although the hospital is easily accessible to residents in North Dallas, Farmers Branch, Carrollton, and Irving, the behemoths Medical City Dallas and Texas Health Presbyterian are just about 15 minutes east of the facility. On a wall opposite her desk, Kumar has a giant map of North Texas with dozens of her competitors marked. It's either a taunt or a reminder. 
For years, those rivals buried the 155-bed, 574-employee hospital.
This story is in the May-June issue of D CEO. Read the entire thing here.