Alzheimer's or Parkinson's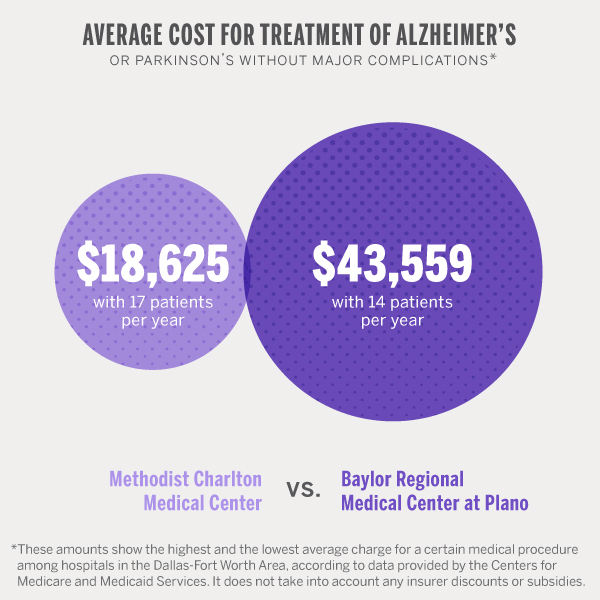 Last year, the Centers for Medicare and Medicaid Services released figures from hospitals around the country detailing the costs of the 100 most common inpatient services and the 30 most common outpatient services. The numbers sometimes illustrate significant variation in what providers charge for similar services.
Here, take a look at the hospitals in North Texas charging the most and the least, on average, for treating Alzheimer's disease or Parkinson's without major complications.
You can head to this link to see what other hospitals in the area charge. Click to enlarge.
Graphic by Renee Blostein