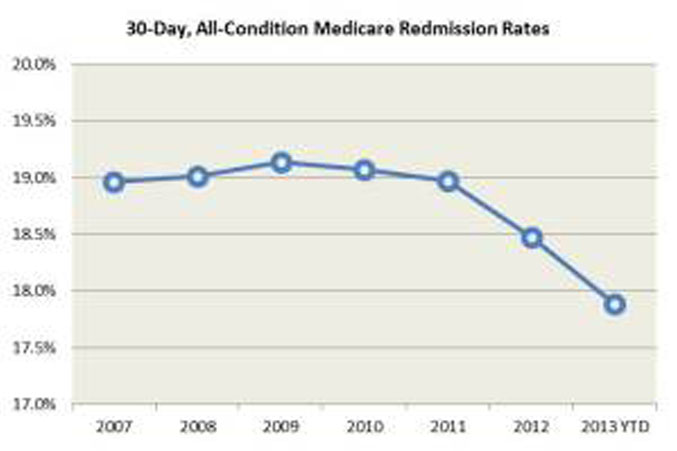 Readmission Rates Fall Nationwide, Across North Texas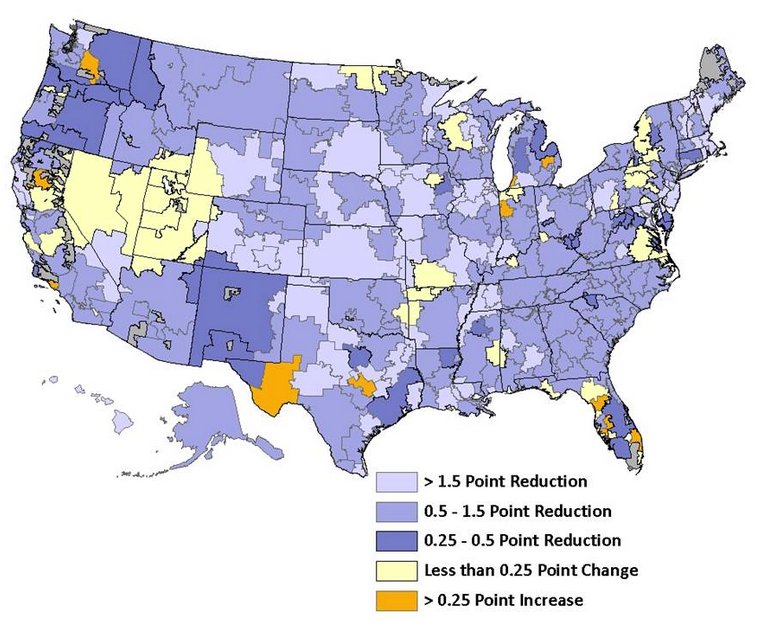 During the first eight months of 2013, less than 18 percent of Medicare patients were readmitted to the hospital within a month of discharge, federal officials reported earlier this month.
The drop—which is the lowest rate in years—occurred during the first year of Medicare's Affordable Care Act-mandated financial penalties for hospital readmission rates. In the first year of the program—beginning in August 2012—Medicare fined 2,213 hospitals, close to two-thirds of those it evaluated, for higher than anticipated readmission rates. Last August, Medicare issued a second round of penalties against 2,225 hospitals.
The new data reported by Medicare show that readmission rates for the first eight months of 2013 dropped below 18 percent, half a percentage point below 2012's rate of 18.5 percent. In North Texas, both the Dallas and Fort Worth "hospital referral regions" saw a decrease. In Dallas, the rate was between a 0.5 and 1.5 percent reduction, and in Fort Worth it was between 0.25 and 0.5 percent reduction. While the DFW regions fared well, some others in Texas served as readmission increase outliers. Both the Temple and Odessa regions saw a higher than 0.25 increase; of the 306 hospital referral regions nationwide, only 12 experienced increases of that magnitude. Of those 12, four were in Florida.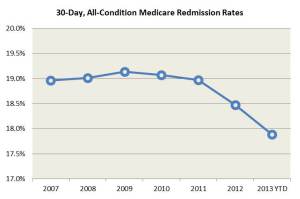 "We can see that the decline in all-cause readmission rates that began in 2012 is continuing this year on a widespread basis," CMS officials wrote on the agency's blog. "While we continue to monitor and study these encouraging reductions, what is clear is that intense focus on reducing hospital re-admissions through improved processes of care and new tools in the Affordable Care Act are having a demonstrably positive impact."
CMS did not publish the individual readmission rates for hospitals that were used in its analysis.
The maximum penalties created by the ACA have risen from 1 percent of regular Medicare payments to 2 percent, and they will increase for a third and final time next August to 3 percent. In August, Medicare will levied $227 million in fines against 2,225 hospitals, 18 of which lost 2 percent, the maximum possible. Of those 18, three were Texas hospitals: Dimmit County Memorial Hospital in Carrozo Springs, ETMC Henderson in Henderson, and Falls Community Hospital and Clinic in Marlin.