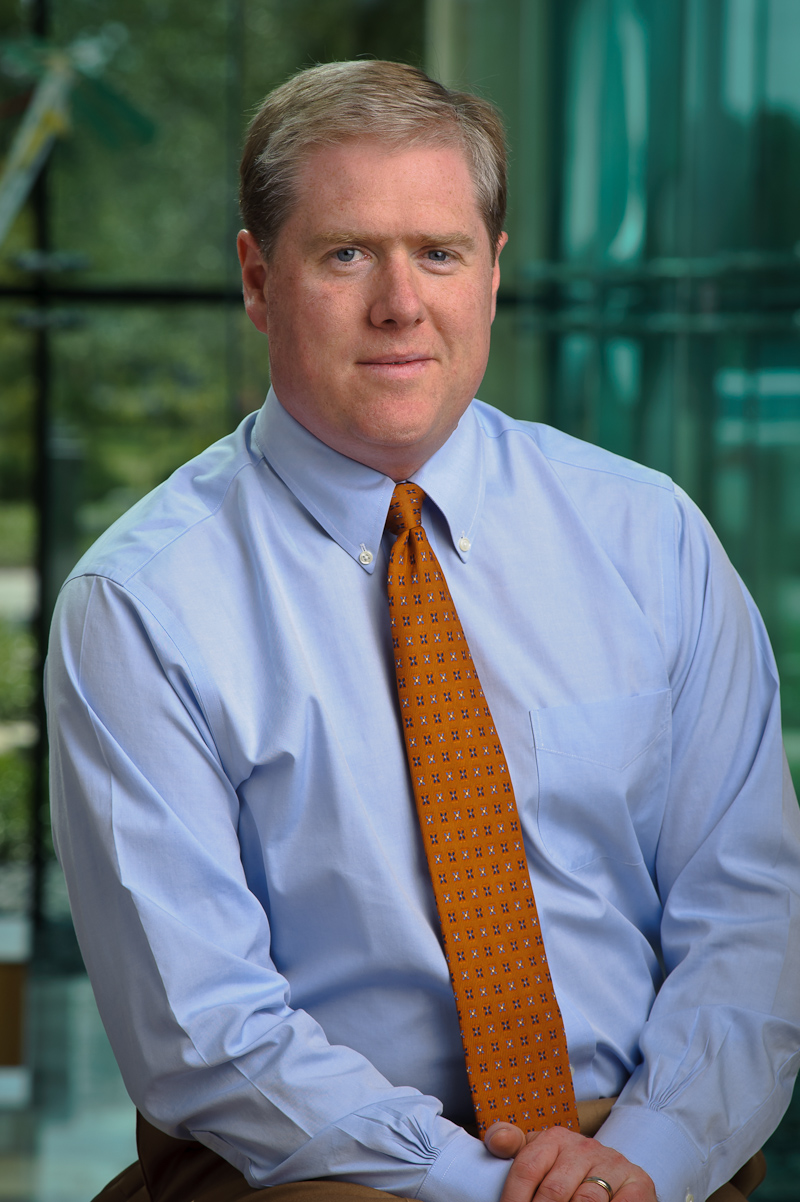 UT Southwestern Medical Center scientists have developed an innovative model for predicting the progression of skin cancer in patients.
For a study published this week in Science Translational Medicine, Stage III human melanoma cells from 20 patients were implanted into specially selected mice with compromised immune systems. Children's Medical Center Research Institute researchers were able to observe differences in the rate at which the cancer spread, or metastasized, in the mice that correlated with clinical outcomes in patients. They used a xenograft model, in which tissue is transplanted from one species to another.
Institute Director Sean Morrison said human melanomas that metastasized efficiently in the mice eventually progressed to advanced, Stage IV disease in patients – spreading to organs, such as the brain, liver, or lungs. When the melanoma did not metastasize efficiently in the mice, it also did not do so in patients.
This xenograft model allows researchers to study the mechanisms that regulate disease progression and spreading metastasis of melanomas in patients. The researchers said they hope that their system will lead to new prognostic markers that identify patients at highest risk of disease progression as well as new therapies.
"We believe this is the only time in cancer biology that anyone has developed a xenograft model in which disease progression correlates with what happens in the patient," said Dr. Morrison, senior author of the investigation and a Howard Hughes Medical Institute investigator at UT Southwestern. "The highly immune-compromised state of the mice makes it possible to observe the metastasis of human melanomas, and to study intrinsic differences among melanomas in their metastatic potential."
"Ultimately we want to identify new drug targets," Dr. Morrison said. "There are promising ideas coming out of this work that we hope will lead to clinical trials in melanoma."
The research arose from the Morrison laboratory's techniques for studying neural crest stem cells—work that was recognized in 2004 with a Presidential Early Career Award for Scientists and Engineers.
Morrison said, "We now have many different complementary approaches to try to regulate and screen for new drugs w/o harming normal cells with spreading throughout the body."
The Children's Research Institute focuses on the interface of stem cell biology, cancer, and metabolism and will eventually include 150 scientists in 15 laboratories. The institute currently has three labs and 43 researchers with either doctorate or medical degrees.
The institute is a partnership announced in March between Children's Medical Center and  UT Southwestern Medical Center to establish a $150 million venture to pursue research with the stated goal to change scientific fields, as well as the way disease is treated in children and adults. The institute focuses on the discovery of transformative advances related to the understanding and treatment of cancer, birth defects and metabolic diseases.
Morrison said the institute had 250 applications for two faculty positions it recently filled.
"We only recruit the very best. We will get exception people to make game-changing discoveries," he said.
"We're trying to do transformational science that not only changes scientific fields, but also creates new strategies for treating diseases," Morrison said. "The goal is for our work to have a direct impact on the patient."
Steve Jacob is editor of D Healthcare Daily and author of the new book Health Care in 2020: Where Uncertain Reform, Bad Habits, Too Few Doctors and Skyrocketing Costs Are Taking Us. He can be reached at [email protected]
Get the D CEO Healthcare Newsletter
Stay informed with a detailed weekly report on DFW's evolving healthcare industry.