Fast Food Restaurants By County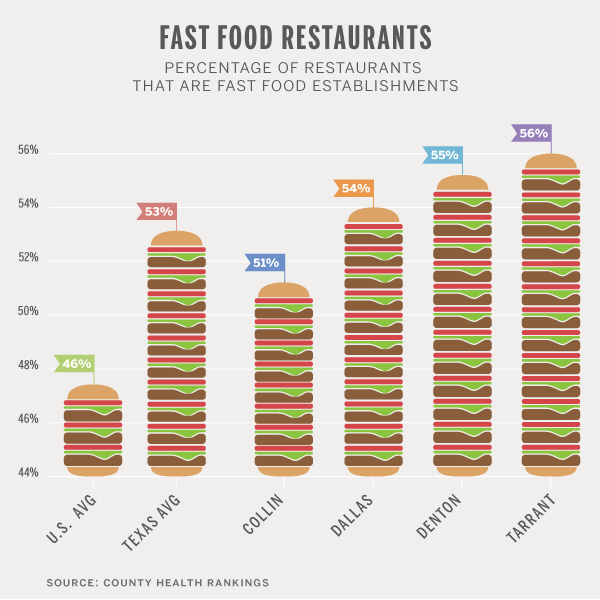 People who live in neighborhoods with a high concentration of fast-food restaurants weigh more and have a higher prevalence of diabetes. The American Diabetes Association says that many fast-food meals exceed 1,000 calories, which represents over half of the total calories for the day in an average diet.
The high calories associated with fast foods come, in part, from oversized servings and poor eating habits. The restaurants' fatty toppings, sauces, additional meat, and "super" sizes typically surpass recommended dietary serving sizes raise calorie levels.
All four local counties have a greater percentage of fast-food outlets than the national average. Tarrant, Denton and Dallas counties all exceed the state percentage at 56, 55 and 54 percent, respectively. Collin County comes in with the lowest local percentage at 51.