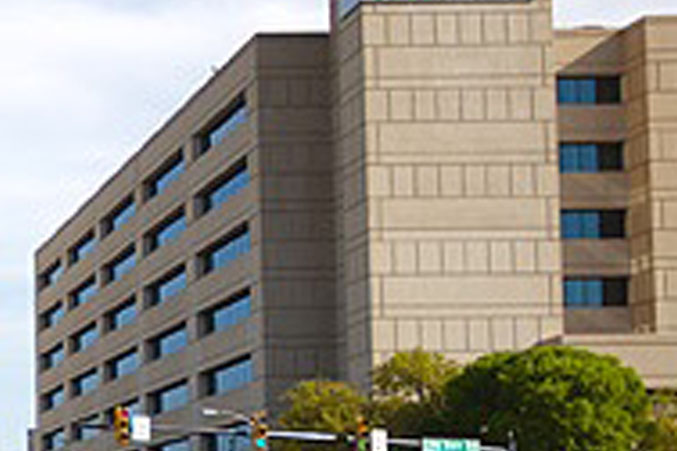 UNT Eyes Merging Main Campus, Fort Worth Health Science Center
The University of North Texas System Board of Regents is expected to consider a proposal Aug. 16 to explore combining its Fort Worth-based Health Science Center with the main campus in Denton.
If approved, the university would study the merger and report its initial findings to the board in November.
According to Chancellor Lee Jackson, a combined entity potentially could enhance the university's research reputation, increase research funding, and improve faculty recruitment and retention.
Jackson noted the University of Texas system has started development of a medical school in Austin that would be part of the main campus, and the Texas A&M system is considering bringing its Health Science Center under the administration of Bryan-College Station campus.
In a statement, University of North Texas Health Science Center President Scott Ransom said, "Other top health sciences programs work effectively as part of larger universities. With a continued commitment to expand our programs, our enrollment, and our research in Fort Worth, we look forward to evaluating the possibilities that would make this a win-win for all as we build a stronger university to support the rapidly growing health care needs of our region and state."
The proposed merger would require changes in state law, as well as approval by the state legislature, governor and Texas Higher Education Coordinating Board.
The potential merger is separate from the health science center's effort to create an allopathic medical school. The school failed to get preliminary fund for the M.D. program during the last legislative session.
The school's Texas College of Osteopathic Medicine offers a D.O. degree, annually producing an impressive percentage of primary-care physicians. U.S. News & World Report has ranked the school among the top 50 medical schools in primary care in each of the past 10 years.
Fort Worth is the largest U.S. city without a M.D. program. School officials estimate the current facility pumps $600 million into the Fort Worth economy annually.
Since 2010, UNT's Health Science Center has been on a five-year plan to expand enrollment in its existing programs by 71 percent over the next four or five years—including the College of Osteopathic Medicine. The center bought the defunct TOMC property in 2005, expanding its campus footprint from 16 to 33 acres, to accommodate such growth. The school plans to open a pharmacy school in August 2013.
Steve Jacob is editor of D Healthcare Daily and author of the new book Health Care in 2020: Where Uncertain Reform, Bad Habits, Too Few Doctors and Skyrocketing Costs Are Taking Us. He can be reached at [email protected]