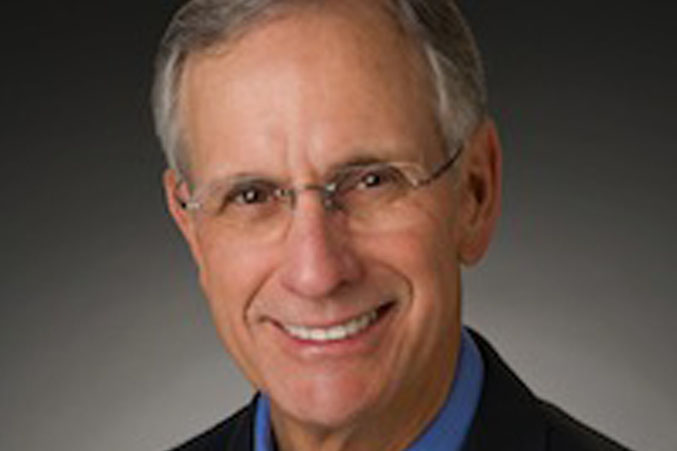 Addison-Based Concentra Plans Major Expansion Into Primary Care
Concentra, the nation's largest operator of urgent-care and occupational health clinics, is planning a major expansion into primary care.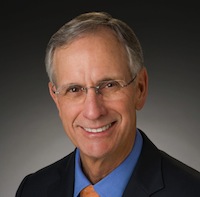 Thomas Fogarty, the company's chief medical officer and one of its founders, said Concentra and parent company Humana see a demographic opportunity, with 10,000 Americans turning 65 every day. The elderly require far more medical care, yet the nation is facing a primary-care physician (PCP) shortage.
Addison-based Concentra has 310 clinics—more than twice as many as any other competitor—in 40 states. The company was founded in 1979 by three primary-care physicians who opened an occupational health clinic in Amarillo. The trio's second location opened in Garland in 1985. Its service portfolio includes urgent care, occupational medicine, physical therapy, primary care, and wellness programs.
The company employs nearly 1,000 PCPs and several hundred physical therapists. They primarily treat injuries and illnesses, provide disease prevention and wellness services, perform physical examinations, and conduct drug testing. The company also operates more than 270 employer-worksite medical clinics, including one at Dallas City Hall.
Concentra expanded its services in 2007 to include urgent care and health and wellness programs. In response to employers' concerns about rising group health costs, the company has used this growth model to expand to other employer-focused business lines including primary, preventive, and environmental health and safety services.
Company officials estimate they treat about 15 percent of all U.S. work-related injuries. Its widespread clinic footprint means the company is within a 15-20 minute drive for about 40 percent of the U.S. workforce.
Giant insurer Humana acquired Concentra for about $790 million in December 2010. It was that acquisition that eventually led to Concentra's push toward primary care. Humana has diversified into several health and wellness initiatives.
Fogarty said Concentra is evolving toward a PCP-based multispecialty "practice." He said the company's focus is to operate more as a traditional physician practice than as a business.
Concentra plans to grow its PCP population where Humana has clusters of insured patients, so the companies can grow in tandem. Fogarty said it will add PCPs by acquiring practices and opening new offices.
"Concentra 3.0"
Fogarty said Concentra has been measuring health outcomes for each of its clinicians for more than 15 years, comparing them with peers by geography and diagnosis. He said the company has found that the best medicine is also the least expensive medicine.
The chief medical officer said the company's focus is two-fold: ensuring patient care is coordinated—"We make sure they don't get lost in the system"—and early intervention.
Its enormous database allows it to create evidence-based, cost-effective protocols. For example, Fogarty said Concentra handles 150,000 back-pain cases annually. The average cost of those cases is $300-$400 and the average duration is 21 days. He estimates the average-case cost for an orthopedic surgeon is three times more expensive, with a longer period of time away from work.
Tom Charland, chief executive officer of Merchant Medicine and publisher of the newsletter The ConvUrgent Care Report, calls the company's push into primary care as "Concentra 3.0."
Charland said Concentra's decision to expand from occupational medicine to urgent care to make better use of its existing locations represented its 2.0 transformation.
"Urgent care operators are taking advantage of the primary-care shortages. Instead of injuries and sudden illnesses, they now take appointments for preventive care and have a more typical menu of primary-care services. At first, urgent care and retail clinics did not want to talk about (those services)  because they did not want to be seen as disrupting medical homes. That's changeing with physician shortages," he said.
Jim Greenwood, Concentra chief executive officer, said the company hopes eventually to grow to 2,500-3,000 PCPs, and said the fact that it employs its physicians is a competitive advantage in attempting to capture a larger market share of elderly patients.
"In a fee-for-service world, no one is paid to be the quarterback (to coordinate care)," he said. "Employed physicians can focus on complex seniors' conditions and spend time with them. That is better for the physician and the senior."
Fogarty said Concentra will continue to grow its other lines of business. He expects another 100 clinic locations within the next five years and more onsite occupational clinics: "We'll look similar to what we are now, just bigger."
Steve Jacob is editor of D Healthcare Daily and author of the new book Health Care in 2020: Where Uncertain Reform, Bad Habits, Too Few Doctors and Skyrocketing Costs Are Taking Us. He can be reached at [email protected]