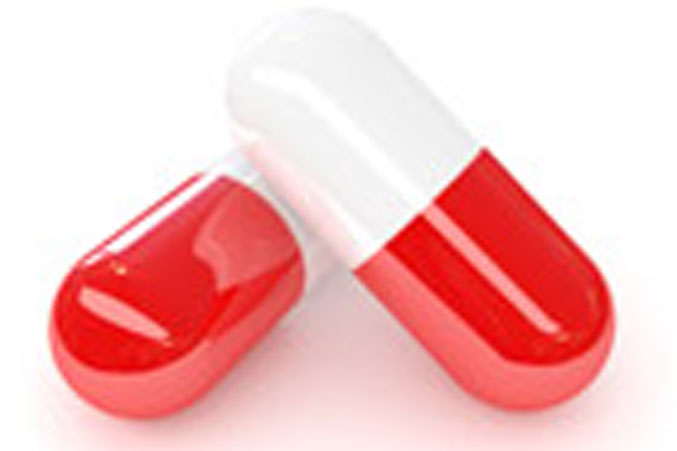 Annual Healthcare Cost for Dallas Families Tops $20,000
According to the 2012 Milliman Medical Index, the annual household cost of healthcare for a typical Dallas family has cracked the $20,000 mark.
The Seattle-based actuarial and consulting firm annually calculates the total cost of care for a family of four enrolled in an employee-sponsored PPO plan. The $20,435 annual cost in Dallas was just below the U.S. estimate of $20,728.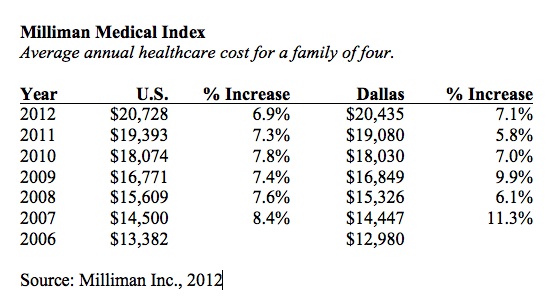 The national figure includes $12,144 in employer-cover insurance costs and $8,584 paid by the family—including $5,155 in insurance premiums paid by the employee whose family is covered by the plan, and $3,470 in out-of-pocket expenses.
Dallas costs rose 7.1 percent from 2011, compared with 6.9 percent for the U.S. Milliman categorizes costs by category: physician services, hospital stays, outpatient care, and pharmaceutical costs. Physician services grew at the slowest rate, reflecting a trend that has persisted prior to the beginning of the recession in 2007.
More people have been delaying or forgoing care because of cost. About 10 million Americans lost employer-sponsored insurance during the recession, and the rapid rise in high-deductible health plans has made employees more reluctant to seek care. Federal data show that healthcare spending grew slowly in 2010, and the 2009 spending grew at the slowest rate in 50 years.
Despite the slowdown in patient utilization, costs continued to rise at double the rate of inflation during the recession. A Health Care Cost Institute study released in May showed that higher prices charged by hospitals, outpatient facilities, and other providers overcame the decreases in patient visits.
For example, prices rose about five times faster than inflation for hospital emergency department visits, outpatient surgery and facility-based mental health and substance-abuse treatment from 2009 to 2010. The massive study was based on about 3 billion claims paid by UnitedHealthcare, Humana, and Aetna for 33 million people with employer-based insurance.