Dallas County Judge Clay Jenkins reported 4,133 new COVID-19 cases and 15 deaths on Wednesday.
---
North Texas has 3,775 patients with COVID-19, representing 25.7 percent of available bed capacity. There are more than 100 fewer total hospitalized patients in North Texas than yesterday. COVID-19 patients account for 39.8 percent of adult ICU patients.
---
Rural districts across North Texas are canceling classes due to COVID-19 infections, the Dallas Morning News reports. Red Oak, Kemp, and Boyd are among the districts that have temporarily closed due to the spread of the virus.
---
KERA has a piece outlining who has to get vaccinated in Texas as Biden's vaccine mandate heads to the Supreme Court. Despite Texas' legal battles over the mandate, businesses with more than 100 employees are supposed to comply right now. National guard workers, healthcare facilities that take Medicare funding, and federal contractors are all tied up legal conflicts about whether or not they should be vaccinated.
Get our weekly recap
Brings new meaning to the phrase Sunday Funday. No spam, ever.
Author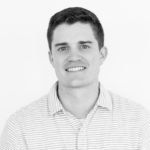 Will is the senior editor for D CEO magazine and the editor of D CEO Healthcare. He's written about healthcare…