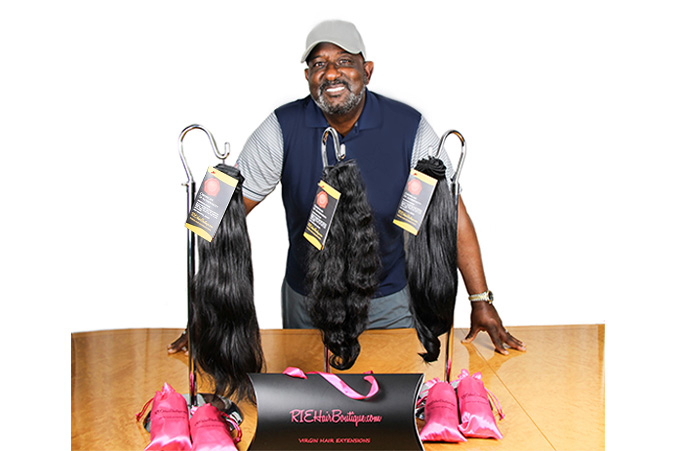 The Best Virgin Indian Hair in Dallas
Why you should know all about our hair extensions.
It can truly be difficult to find an honest supplier of genuine virgin Indian hair. If you are in the Dallas, TX area, you can trust RIE Hair Boutique for all your virgin Indian hair extension needs.
Here at RIE Hair Boutique, all our Indian hair comes directly from the temples of India. We shave and sort each strand of hair so the cuticles remain in the same direction. This process leaves the hair soft and manageable week after week. When you try our hair for the first time, it won't be your last. You'll appreciate how high quality it is by the way it naturally shines and blows wherever you go.
Other online providers around the world add unwanted elements to the bundles such as synthetic fiber or even silicone coating. RIE Hair Boutique has gone to great lengths to ensure that every strand of hair is 100% pure, natural human hair that will stand the test of time. One touch, one feel, and you'll know it's real.
RIE Hair Boutique has plenty of real human hair extensions at our Dallas, TX shop, servicing the greater Dallas area. We know that every woman is unique, so we aim to have a variety to appeal to your individual taste.
Come visit us at 6465 E. Mockingbird Ln. Suite 344 Rm 8 Dallas TX 75214 or online at riehairboutique.com, or call us at (972)-295-9999.