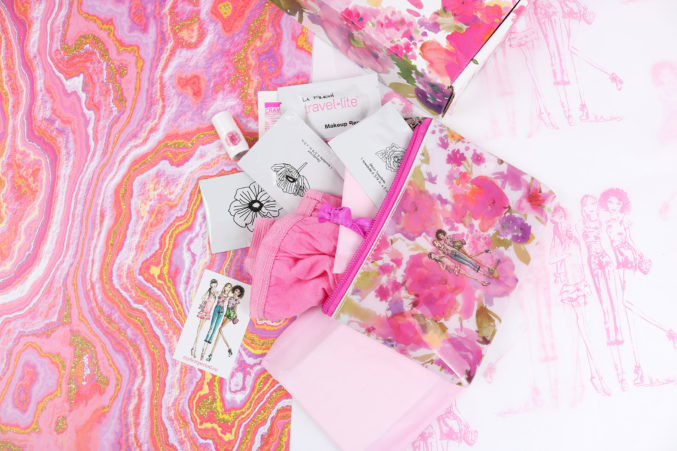 How a Dallas Event Planner Is Putting a Positive Spin on a Taboo Female Topic
All women have to deal with it. Jordan Payne wants us to raise them to talk about it.
A few weeks ago, when a package filled with a couple of My First Period kits came across my desk, I thought the idea was sweet. It wasn't until I walked them over to a few other female D editors, lowering my voice so male coworkers wouldn't hear me say the company's name, that I realized the power these little kits might have.
The newly launched brainchild of longtime Dallas wedding planner Jordan Payne, the My First Period Kit was first and foremost a way to prepare her daughter (and countless others) for that hard-to-predict female milestone. "At that age, you're a little insecure. You're trying to find your way and express your individuality — you don't even know who you are. And then you have to go through this," says Payne. "I just wanted to provide a little bit of security; something tangible to prepare you."
The pretty little pouch, featuring an illustration of a diverse set of girls, is filled with two feminine pads, a pair of 100 percent organic cotton underwear, "cramp tablets," stain and makeup remover wipes, a hot pink hair tie, and several more thoughtful items. But the kit's greatest asset may be intangible: the conversation it can start. Take, for instance, a single dad struggling to broach the subject, or a woman whose own mother didn't properly handle the dialogue. "Even if all you do is hand them the kit, that's great," says Payne. "You give your daughter something and at least she's prepared, but it could really open up the conversation."
The topic of periods can have a stigma. Even amidst the tidal wave of female empowerment accompanying the MeToo movement, the simple act of me whispering the words "My First Period" to the group of editors validates that theory. We immediately began recounting our own first times. Most were at school, another at camp, while mine (like a scene out of some Judy Bloom-esque book) was at a slumber party. The longer we spoke, the less we kept our voices down. Tim Rogers has a daughter; he should hear it! Zac Crain does not, but whatever. These experiences didn't need to be treated as horror stories, whispered in secret, but rather something we could bond over and — in retrospect — laugh about. It was a small moment, but a nice one nonetheless.
If all that girl power wasn't enough, Payne is also adopting Tom's one-for-one model with My First Period Kit, teaming up with Love A Village to bring cash donations and the pouches (filled with spare underwear) to girls in Malawi. "Helping girls here in Dallas is one thing, but I just think of all the girls around the world that have nothing," says Payne. "So when I decided to create this product, I knew it had to be girls helping girls."
The kits are currently available online only and retail for $24.99.
SaveSave